The CNA classes in Rosemead, California can be seen in this page. The certified nursing classes that are listed below are all that are available as of the moment in the city. If you know of any additional state approved schools in this area please submit them for inclusion on this website.
Select Therapy Institute
2209 San Gabriel Blvd. #C
Rosemead, CA 91770
(626) 572-7231
Becoming a nursing assistant is one of the best ways to start a career in the field of health. To work as one, you must have a CNA certification. You can get a nurse aide certification in California by challenging the state certification exam, applying as an equivalency-trained nursing assistant, or by applying for reciprocity.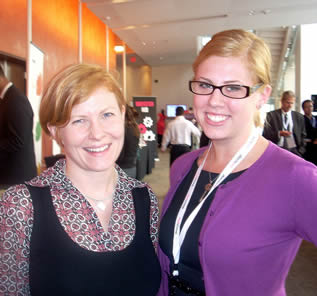 CNA Certification through Training and Testing
If you do not have any background in the field of health, then your only option to get certified is by challenging the state certification exam. The certification exam consists of a 70-item multiple-choice written/oral test and a practical skills exam. You must pass both exams to get certified.
Before you can challenge the certification exam, you must first complete a 150-hour training program that is approved by the state's Department of Public Health. You must only enroll in a program that is approved by the CDPH to ensure that you will be eligible to apply for the NNAAP exam afterwards. The training program consists of 50 hours of lectures and 100 hours of clinical practice. Depending on the program you enroll in, it can take you 2 to 6 months to complete your training.
Your training will have theoretical lessons held in classrooms as well as skills training that will be applied in different healthcare settings similar to those found in hospitals and nursing homes. When in the clinical area, you will be under the supervision of a registered nurse or a member of the health team. You will only be asked to perform tasks that were taught in the classroom prior to going to the area.
Applying as an Equivalency-Trained Nursing Assistant
If you are a registered nurse, licensed vocational nurse, a military-trained medic, you can apply for the NNAAP exam directly without the need to undergo any further training. To apply for this process, you must provide the following:
•    An official Transcript of Records
•    Proof of work providing nursing services (if you are a registered nurse or an LPN)
•    A copy of the completed Request for Live Scan Services
•    If discharged from the military; provide a copy of the DD-214 form
•    Completed Initial Application Form (http://www.asisvcs.com/publications/pdf/070503.pdf)
National Nurse Aide Assessment Program Exam
After your program is finished you will have up to 2 years to pass the license examinations. The NNAAP Examination in California is a two part test that contains of a written/oral knowledge test and a clinical skills exam. Candidates must pass both parts of the exam to get certified. Candidates are only given 3 attempts to pass. These attempts are only valid within 2 years after passing. If you fail, you will have to undergo retraining. Those who pass within three tries are added to the nurse aide registry for 24 months. You can get more information about inclusion on the registry by calling the California Department of Public Health at (916) 327-2445.
CNA Certification through Reciprocity
The process of reciprocity is only offered to individuals who are already certified as a nursing assistant in other states. To be eligible the applicant must have a current certification and a good relationship with their states. To apply for reciprocity, please provide the following:
•    A copy of a state-issued CNA certificate
•    Proof of work as a nursing assistant within the last 2 years (only if the applicant has been certified for more than 2 years).
•    A completed Verification of Current Nurse Assistant Certification
•    Completed Initial Application form (http://www.asisvcs.com/publications/pdf/070503.pdf)
This is another city that is part of the Los Angeles County. According to the last census that was done, the city now has a round of 53,764 inhabitants. Cities located near Rosemead include Arcadia, Temple City, Monterey Park, as well as San Gabriel and San Marino.
There are several health centers that could be seen in the city. Included among these are Hong-Ha Medical Clinic, T & S Natural Health Center, Healthy Living Center Medical Group, Bethesda Health Center, Unison Health Services Inc., BC Medical Clinic, Goodfaith Family Medical Group, Hope Medical Clinic, and Dnc Weight Loss Clinic. photo attribution: alla2