For the town of Alturas, California students can find the active nursing assistant training courses listed below. To receive the latest details about enrolling in programs, class schedules, or requirements or testing for the certification exam, please call the number provided in the list.
Modoc Medical Center
225 Mcdowell Ave.,
Alturas, California 96101
Becoming a CNA in California can be very exciting and fulfilling. Nurse aides get to assist licensed nurses in providing nursing and nursing-like care and services to patients living in different health care settings, including their own homes. According to the law, an individual can only work as a nurse aide in CA if he is certified by the Aide and Technician Certification Section of the L&C program. There are different ways to get certified as a nurse aide in this state.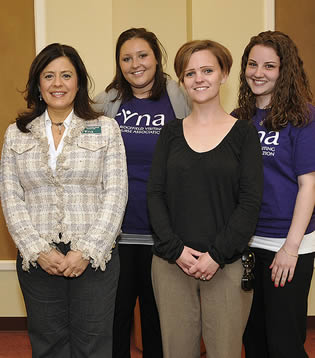 CNA APPLICANTS
The most common way of getting a CNA certificate is through testing. If you pass the National Nurse Aide Assessment Program exam, the ATCS will send you your certificate within 10 days after passing. The NNAAP exam consists of a written/oral test and a skills evaluation of randomly selected nursing skills and procedures. Candidates are given only 3 attempts to pass all of the exams.
All NNAAP exam candidates are required to complete an approved training program. CNA training programs are offered by different training facilities and institutions such as nursing homes, vocational and technical colleges, hospitals, community training centers, local colleges, and even rehabilitative centers. Most programs in the state can be completed within 4-6 months, depending on which program you choose to enroll in. Approved programs offer at least 150 hours of training. These hours are divided into classroom instructions and clinical training.
Equivalency-Trained Nursing Aide Applicants
The second way of getting a certificate is by applying for equivalence training. Registered nurses, licensed vocational nurses, nursing students and graduates, and military-trained medics and corpsmen are allowed to apply directly if they are deemed eligible. They will not be required to complete any additional training.
Before they apply, they must provide proof of their education and training such as a copy of their licensed, diploma, or transcript of records. For medics and corpsmen who were discharged from the military, they are required to provide a copy of form DD-214.
They must submit the forms to:
California Department of Public Health
Licensing and Certification Program
Aide and Technician Certification Section
MS 3301
P.O. Box 997416
Sacramento, California 95899-7416
Fax: (916) 552-8785
Email: cna@cdph.ca.gov.
CNA Reciprocity Applicants
The last way of getting a CNA certificate is reserved only for certified nursing aides from other states. Applicants are required to have a valid certificate and a clean record. To get approval from the ATCS, they must provide the following:
•    A copy of the applicant's state-issued CNA certificate
•    Proof of work as a nursing aide for the last 2 years (not required if the applicant has only been certified for less than 2 years).
•    A copy of the completed Request for Live Scan Services
•    A completed CDPH 931 form or Verification of Current Nursing Aide Certification
•    Completed Application form
Alturas is the county seat of Mondoc County. It was formerly known as Dorris Bridge, or Dorrisville. You can also find this city on the Pit River.  As of the latest census, it has now a total population of around 2,827 people. The total area of the city is approximately 2.449 sq miles. It also has a population density of 1,154.3/sq miles. Agriculture is a main factor for the economy of this city aside from tourism.
Examples of health care centers and providers in the city include Modoc County – Mental Health Services (530) 233-2097, Area Schools School Health Services – School Psychologist (530) 233-7112, and Stevens Parkview Healthcare (530) 233-2288. photo attribution: westconn