Schools that conduct certified nurse aide training in Yreka, California are provided for you below. Contact the number provided for additional details about certification classes, tuition costs, and training requirements. If you know of any more programs in Yreka that are not on this page please contact us so we can include it here.
COLLEGE OF THE SISKIYOUS
2001 CAMPUS DRIVE
YREKA, CA 96097
(530) 841-5929
Getting a job as a certified nursing assistant can be one of the best ways to start a career in the medical field. Working as a CNA means that you will be working closely with the patients, providing them with basic and often routine nursing care. These activities can include bathing the patients, helping them dress, cleaning their immediate surroundings, and even assisting them when going to the toilet. This job is best suited for people who genuinely wish to help others.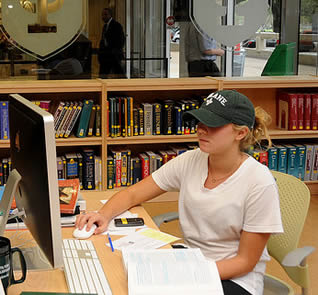 According to the law, all aspiring nursing assistants must complete a CNA training program that is approved by the state's Department of Public Health. Training programs offer a minimum of 150 hours of lectures and clinical practice. All that you will learn in the program will help you pass the certification exam, which is the final step in becoming a nursing assistant.
The certification exam is the only way for an individual who has never been a CNA before to get certified. The exam comprises a multiple-choice knowledge exam and a practical skills test, which are taken on the same day. Candidates who have trouble reading English can request to take the oral version of the knowledge test. They will be charged with an additional fee of $15.
The certification exam is open to other individuals who were able to get similar training from an approved training facility. RNs, LPNs, and even military-trained medics can immediately apply for the certification exam if found eligible by the Aide and Technician Certification. Before submitting their application forms, they must contact CDPH at (916) 327-2445.
If you are a certified nursing assistant in another state and with to work in California, you will no longer be required to challenge the stage's certification exam. To work in the state all you have to do is to apply for reciprocity. You must have a valid certification and a clean record to be eligible for reciprocity. If you have been certified for more than 2 years, you must provide proof of employment for at least 8 hours. If you have any questions, please contact the CDPH with the number provide above.
This is the county seat of Siskiyou County. As of the latest census, their population has now reached up to 7,765. They have a total area of 10.1 sq miles and a population density of 772.4/sq miles. You can find this city situated between the Siskiyou Mountains and Mount Shasta.
Health centers that you can find within the city limits include Fairchild Medical Clinic, Karuk Tribe Health Program, Yreka Immediate Care Clinic, Yreka Women's Clinic, Siskiyou Family Healthcare, All Family Health Care, and Siskiyou County Behavioral Health. photo attribution: tulanesally