The nursing assistant classes in San Luis Obispo, California are shown on this page. For more details about the schools that are currently approved for instruction, please call the number provided. They can provide more information as to class training cost, schedules, and requirements.
Cuesta College
P.o. Box 8106
San Luis Obispo, CA 93403
(805) 546-3241
A certified nurse aide is a healthcare professional that works very closely with patients and other healthcare providers. To ensure that the patients only receive top quality care, aspiring nurse aides must meet several requirements before they can work in a state-approved healthcare facility.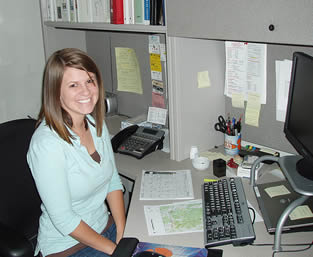 You can only work in a state-approved healthcare facility as a nurse aide if you have a CNA certification. There are several routes that one can take in order to get certifications like:
•    Completing a 150-hour nurse aide training program and taking the NNAAP exam
•    Enroll in a Nursing Education Program as a nursing student
•    Complete a training course for medics
Most of the educational institutions in California require their students to be high school graduates or have a GED certificate. Students must also be proficient in English since most of the patients will be speaking it. Another common requirement to get into a nursing assistant program is the age requirement. You must be at least 18 years old to enroll.
If you enroll in a CNA program you will spend at least 150 hours in both lectures and clinical practice. You will be taught basic nursing skills as well as important concepts such as safety and emergency care, proper communication, medical and surgical asepsis, maintaining hygiene, assisting patients with their daily activities, and many more.
Once you are through, the next step is to take on the NNAAP exam. Passing this exam will prove that you are a competent nurse aide. If you pass both the written/oral test and practical skills test, you will be given a CNA certificate from the Aide and Technician Certification Section.
Certified nurse aides from other states are welcome to work in California. Before they can work they must first apply for reciprocity. This process will allow them to transfer their certifications to California without the need for further testing. Applicants will be required the following:
•    A copy of a state-issued certificate
•    Proof of employment as a nurse aide within the last 2 years
•    A copy of their completed Request for Live Scan Services
•    CDPH 931 form
•    A completed Initial Application form (http://www.asisvcs.com/publications/pdf/070503.pdf)
San Luis Obispo is Spanish for St. Louis, the Bishop. It is a city that you can find somewhere between San Francisco and Los Angles. It is one of the oldest communities found in the state of California. It is the county seat of San Luis Obispo County. As of the latest census, they have a total population of 45,119.
Health care centers in the city include Community Health Center, Family & Industrial Medical Center, California Retina Consultants, Renal Care Center of Slo, Alzheimer's Association, Central Coast Chest Consultants, San Luis Obispo County Public Health Department, Cuesta Medical Group Inc., and Global Healthcare Solutions. photo attribution: usdagov