One can find schools in Loma Linda, California offer instruction in how to become a CNA below. Included in the list are the currently available certified nursing assistant classes that are both facility based and non-facility based. Call the institution listed to learn more about enrollment.
Heritage Gardens Health Care
25271 Barton Road,
Loma Linda, CA 92354
(909) 796-0216
Linda Valley Convalescent
25383 Cole Street,
Loma Linda, CA 92354
(714) 796-0235
Totally Kids Specialty Healthcare
1720 Mountain View Avenue,
Loma Linda, CA 92354
(909) 796-6915
California is one of the states that have the highest demand for nursing assistants. A nursing assistant in this state can make an annual salary of $20,000 to $37,000. Its training process is quick and exciting, which makes it one of the most practical ways to start a career in health care.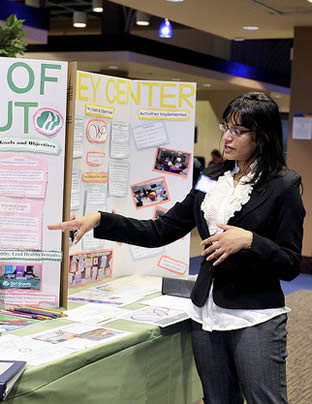 The first step in becoming a nursing assistant is to enroll in a CNA training program. These programs are available through institutions and schools such as nursing homes, hospitals, vocational colleges, technical colleges, private training centers, and the Red Cross.
All approved programs in this state are required to provide students at least 150 hours of training. Their curriculums are divided into 50 hours of classroom teaching and 100 hours of practical training. Students will learn about basic nursing care, asepsis, medical terminologies, human anatomy, and other related concepts.
Completing a training program that is approved by the Department of Public Health will make you eligible to apply for the National Nurse Aide Assessment Program examination. This exam consists of a written/oral exam and a clinical skills test. Candidates who wish to take the oral exam must make the request upon application. The state has contracted Pearson VUE to help schedule and conduct the exams. If you go to www.pearsonvue.com or www.cdph.ca.gov you can download a copy of the Candidate Handbook, which gives detailed information regarding the exams.
According to the OBRA of '87 nursing assistants must be certified in order to work in a CDPH-approved nursing or health care facility. To get certified, you must pass both portions of the NNAAP examination. If you fail you will have another 2 chances to pass. Failing for the third time will require you to undergo retraining before you can reapply again.
Another way of getting certified in CA is through Reciprocity. This process allows certified nursing assistants from other states to transfer their certification to California. Those who apply must have a valid certification and a clean record. To protect the interest of the patients' all applicants must pass the national background checks. If approved, the applicant will get certified without any need for further testing.
Loma Linda is a city that is in San Bernardino County. The city's name is Spanish meaning Beautiful Hill. The total population of the city is now up to 23,261, according to the 2010 census. The center of the city was originally known as Mound City. It has a total area of 7.517 sq miles and has a population density of 3,094.5/sq miles. It has two sister cities, one in Argentina and the other in India.
Examples of health care centers that you can see in the city include Inshape Medical Clinic, San Bernardino Advanced Imaging, Heritage Gardens Health Care Center, Totally Kids Specialty Health Care, Jts Surgical Innovations, Progressive Health Care, Kluge Prosthetic Clinc, National Cooperative Healthcare Services Inc. – Lomalinda, and Loma Linda Physicians Medical Group Inc. – Endocrinology. photo attribution: westconn