The certified nurse assistant training schools found in Los Banos, California are being shown on this page. Those included in the list are all the certified nursing assistant classes that are available for enrollment as of right now.
Merced College
16570 S. Mercy Spring Rd.
Los Banos, CA 93635
(209) 826-3431
Certified nursing assistants are in demand throughout the United States. Training to become one in California is one considered to be one of the best ways to enter the medical field. Not only is it inexpensive to become a nurse aide, it can also be accomplished in a short matter of time. If you want to become a certified to work it is important that you know what the requirements are.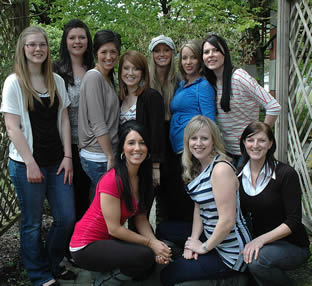 As a nurse aide you will be working hand-in-hand with the registered nurses and other members of the healthcare team. You will use different basic nursing skills like monitoring vital signs, cardiopulmonary resuscitation & rehabilitation techniques, using proper documentation, assisting in feeding, bathing, dressing, performing range of motion exercises and other skills when helping the patients with their daily activities.
All aspiring nursing assistants are required to complete a 150-hour CNA training program. These programs are found throughout the state. They are offered by different training institutions and schools such as nursing homes, hospitals, community colleges, rehabilitation centers, vocational schools, technical colleges, government organizations, and private training centers. Before enrolling in any programs in California make sure it meets State Department of Health Services requirements for license eligibility and certification
The demand for nursing assistants has also created work for registered nurses. All programs are required to be headed by a qualified Instructor. These instructors are registered nurses with at least 2 years of nursing experience. One of those years was spent working in a long-term care facility. Six months prior to working as an instructor, these individuals completed 24 hours of continuing education about planning, implementing, and evaluating nursing education programs.
State-approved programs are required by the CDPH to offer no less than 150 hours of training. The hours are divided into 50 hours of classroom training and 100 hours of supervised clinical practice. Depending on the program you choose to enroll in, it can take 8 to 24 weeks to complete your training.
Completing a CNA program will make you eligible to apply for the certification exam. If you completed a training or educational program that offers similar training as a CNA program such as a Nursing education program or military training as a medic or corpsman, you can also apply for the certification exam by providing the following:
•    An official, sealed transcript of training or transcript of records
•    Proof of providing nursing service as a nurse or a licensed practical nurse within the last 2 years
•    Completed Initial Application Form (http://www.asisvcs.com/publications/pdf/070503.pdf)
•    A copy of the completed Request for Live Scan Services
The certification exam consists of a written/oral knowledge test and a clinical skills evaluation. Both of these exams are taken on the same day so you will have to plan accordingly. To get certified you must be able to pass all the tests within 3 attempts and within 2 years after completing your training. If you fail to get certified within those attempts or time, you will be required to complete another training program.
This city is located in Merced County. As of the latest census, the total population of the city has now reached up to 35,972. Los Banos can be seen near the junction of State Route 152 and Interstate 5. It is also located a few miles southwest of Merced.
Health care centers that are located in the city include Westside Adult Clinic, Golden Valley Health Center, Pinnacle Health Care, Golden Valley Health Center, Rural Health Clinic, Golden'valley Health Center – Dental, Aspiranet, Merced County Mental Health Services, Merced County – Environmental Health Services, Horisons Unlimited Health Care – 1120westi,  and Davita Los Banos Dialysis-4010. photo attribution: ufv