Below are the nursing assistant classes currently enrolling applicants in the city of Cupertino, California. Included in the page area all the recent authorized training courses that you can enroll in. For more information about requirements on becoming a nurses aide, taking the certification exam, school tuition, or class schedules, just call the number provided.
De Anza College Nurse Assistant Program
21250 Stevens Creek Blvd.,
Cupertino, California 95014
(408) 864-8773
Pleasant View Convalescent Hospital
22590 Voss Avenue,
Cupertino, California 95014
(408) 253-9034
Sunny View Manor
22445 Cupertino Road,
Cupertino, CA 95014
(408) 454-5600
The Forum at Rancho San Antonio
23600 Via Esplendor,
Cupertino, CA 95014
(650) 944-0200
According to the federal and state law, any individual who wishes to work as a nursing aide in California must undergo proper training and be certified by the Aide and Technician Certification Section of the Licensing  & Certification Program. There are two general ways for you to get certified in this state.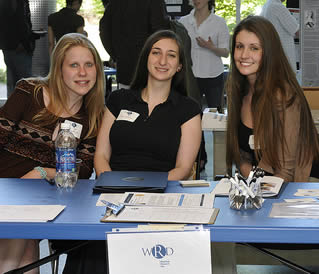 The first one involves challenging and passing the National Nurse Aide Assessment Program examination. If you have never been certified as a nursing aide before, then this is the only way to do so. The NNAAP examination consists of a written/oral knowledge exam and a skills evaluation of randomly selected nursing skills. The first of the skills will always be proper hand washing, while the rest will be selected from a given list before you take the skills evaluation. To see a complete list of the nursing skills and more information about the exams, please download a copy of the Candidate Handbook (http://www.asisvcs.com/publications/pdf/070500.pdf).
To apply for the NNAAP exam you must complete a CDPH-approved 150-hour nursing aide training program. Registered nurses, licensed vocational nurses, and military-trained medics can apply directly without any need for additional training if they are deemed eligible by the ATCS. They will need to show proof of their training and education to the ATCS. For military medics who were discharged by the military, they are required to produce form DD-214.
The second way to get certified as a nursing aide is to apply for reciprocity. Applicants must have a valid certification and a clean record. Those who are listed in the Abuse Registry will not be accepted. To protect the interest of the patients, applications through this process are still required to undergo and pass the national background check for criminal records.
Once you are certified, it will be your responsibility to keep your certification current. To do this you must renew your certification every 2 years. The ATCS will require you to provide proof of employment as a nursing aide within that year and you to complete 48 hours of in-service/CE. For your work to be considered qualified, it must reach at least 8 hours and must be done under the supervision of a registered nurse or an LPN.
An accurate record of the in-service or continuing education is required. You will need to write down the hours on this form (http://www.cdph.ca.gov/pubsforms/forms/CtrldForms/CDPH283a.pdf) and must be sent along with the renewal forms (http://www.asisvcs.com/publications/pdf/070512.pdf). All the forms will show more information regarding the requirements for renewal.
Cupertino is a city that is part of Santa Clara County. You can find it on the western edge of Santa Clara Valley. Some of its boundaries even reach the foothills of Santa Cruz Mountains. It has a current population of approximately 58,302. It was ranked by Forbes as one of the most educated small towns. It has a total area of 11.257 sq miles and a population density of 5,179.2/sq miles.
Health care centers in the area include California Health Center, NovaCare Rehabilitation, Sacred Heart Clinic, Foothill Medical Clinic, Medishare Environmental Health and Safety Services, Sunny View Retirement Community, Orthopaedic Technician, STD Test Express, and Sunshine Health Care Center. photo attribution: westconn