In the town of Grass Valley, California you can find the following nurse aide classes open for enrollment at this time. If you have any questions about their certified nursing assistant classes or health center nurse's aide training programs, feel free to contact the number that is provided on this page.
Golden Empire Convalescent
121 Dorsey Drive,
Grass Valley, CA 95945
(530) 273-1316
Grass Valley Care Center CNA Course
107 Catherine Lane,
Grass Valley, California 95945
(530) 273-4447
Meadow View Manor
396 Dorsey Drive,
Grass Valley, CA 95945
(530) 272-2273
Spring Hill Manor Convalescent Hospital
355 Joerschke Drive,
Grass Valley, CA 95945
(530) 273-7247
Tahoe Forest Hospital Extended Care – Truckee
P.O. Box 759, Truckee, CA 95734
(530) 582-3251
Sierra Nevada Memorial Hospital
P.O. Box 1029,
Grass Valley, CA 95945
(530) 274-6139
A CNA is an important member of the health care team. He assists licensed nurses in providing nursing and nursing-related care to patients in different health care settings. Nursing assistants are largely in demand today as the number of elderly people in the population increases. If you are considering on becoming a nursing aide, then California is one of the best places to train and become one.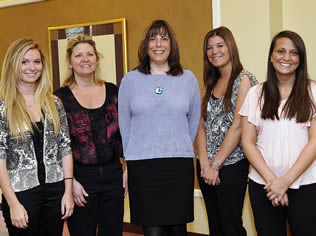 The federal and state laws require all aspiring nursing aides to undergo the proper training. You can enroll in a state-approved nursing aide training program. Approved training programs will offer you a minimum of 150 hours of training. These hours are divided into 50 hours of lectures and 100 hours of supervised practical training. During the entire course you will cover 16 different modules that will teach you how to become a nursing aide.
By completing a state-approved program, you will become eligible to apply for the National Nurse Aide Assessment Program. According to the Nursing Home Reform Act, all nursing aides must be properly certified to work in an approved health care facility. Passing this examination is one of the ways to get certified.
The NNAAP consists of two parts – the knowledge test and the clinical skills evaluation. You can take the knowledge tests with either a written or oral examination. If you want to get an oral exam, you must make the request upon application. If you need any special accommodation because of a disability, you must also make the request during application.
If you pass all tests, you the Aide and Technician Certification Section will send you your CNA certification within 10 days after you pass. If you fail in at least one part, you can immediately reapply and take the exam you failed. Each candidate is only allowed to retest up to two times. Failing for the third time will require you to undergo retraining before you can reapply for the exam.
CNA certifications are only valid for 2 years. Holders must renew them before they expire. To be eligible for renewal, you must provide proof of employment and completion of 48 hours of in-service or continuing education. Failure to renew one's certification will cause it to expire. No individual is allowed to continue working with an expired certification.
Grass Valley is a city that is part of Nevada County. It was originally known as Centreville back then. As of the latest census, they now have a total population of 12,860 people. The total area of the city is around 4.743 sq miles, and has a population density of 2,711.4/sq miles. Tourism plays a central role in the economy of the city. Being home to two of the richest mines located in California, the city has played an important part of mining history in the state.
Examples of health care centers and providers that you can find within the city limits include Yuba Docs Medical Group, Nevada County – Public Health Services Ste 110 Ccs, Maternity Health Center, Reach Counseling, Livingwell Medical Clinic, Nevada County Mental Health Drug & Alcohol Program, Nevada County Behavioral Health Services, and Mountain View Care Home. photo attribution: westconn