The certified nursing assistant courses in San Rafael, California that are shown here have the most recent and up to date training you can find in the area right now. For any questions, you can call them or visit their office during working hours.
Marin County R.O.P.
1111 Las Gallinas Ave.
San Rafael, CA 94913
(415) 499-5892
Crescent Facility Training Center
81 Professional Center Parkway
SAN RAFAEL, CA 94903
(415) 479-5161
American Red Cross -Bay Area Chapter Marin Office
712 5TH ST.
San Rafael, CA 94901
707-577-7640
(16 years old and up)
Getting a CNA certification is one of the fastest ways to get a career in healthcare. The state of California will not allow nursing assistants without a license and active status on the state registry. The first step in becoming a nursing assistant is to complete a state-approved CNA training program.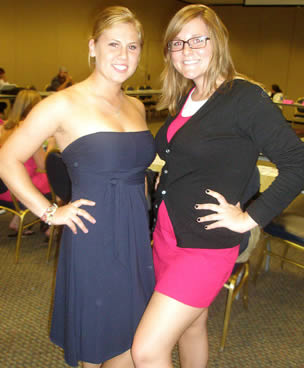 Approved programs will provide you with the necessary skills and knowledge that you will use to meet the individual needs of the patients. Classes will be teach you both theoretical nursing procedures and provide hands-on skills training in an environment similar to that found in a health care facility. These programs are offered through nursing homes, long-term care centers, hospitals, rehabilitation centers, Red Cross, and some websites that have been authorized by the CDPH to provide online training.
Training program curriculums are required to offer no less than 150 hours of training. The hours are divided into 50 hours of classroom teaching and 100 hours of supervised clinical practice. During your instruction you will learn at least 108 different medical related skills. Students are placed under the care of a CNA instructor with at least 2 years of nursing experience and a background in teaching adults.
Once you complete your training, the next step is to fill out the Initial Application form (www.asisvcs.com/publications/pdf/070503.pdf) to and submit it to:
California Department of Public Health
License and Certification Program
Aide and Technician Certification Section MS 3301
P.O. Box 997416
Sacramento, California 95899-7416
Fax: (916) 552-8785
Email: cna@cdpha.ca.gov
Once the CDPH reviews your application and see that you completed all necessary requirements, they will deem you eligible to apply for the National Nurse Aide Assessment Program Exam. You can then complete the application form (www.asisvcs.com/publications/pdf/070508.pdf) for the NNAAP exam and sent it to your local Regional Testing Center.
Northern Region (from Oregon to Kern County)
Mission College
3000 Mission College Bvld MS #19
Santa Clara, California 95054
Fax: (408) 855-5213
Website: www.missioncollege.org/depts/HWI/regional_testing.html
Southern Region (from Oxnard to the Mexican Border)
Golden West College
15744 Golden West Street
Forum I, Room 112A
Huntington Beach, CA 92647
Fax: (714) 895-8994
Website: www.regionaltestigncenter.org
The NNAAP exam is the final step in becoming a nursing aide. It consists of a multiple-choice written (oral) test and a clinical skills test. If you pass all of them, you will get certified by the ATCS. According to the law, all nursing aides who wish to work long-term in a state-approved nursing facility must be certified.
California has authorized Pearson VUE to help conduct, score, and release the results of the exam. If you visit their website at www.pearsonvue.com, you can download a copy of the following:
•    CNA Candidate Handbook
•    Sample Written Exam and Skills Check List
•    Application Forms
•    Self-Assessment Reading Test
Each applicant receives three attempts to pass each part or be required to retake the training requirement. Once you pass the exams, your name will then be entered in the state's Nurse Aide Registry. Nurse aide licenses in this state expire every two years. If you want to continue to work as a nurse aide, then you must renew it before then. You will be given notice from the board when your license is about to expire.
This city is the county seat for Marin County. It has a population of 57,713 which is according to the 2010 census. San Rafael is located within the North Bay region of San Francisco Bay Area.  It has a population density of 2,573.9 people per square mile.
Facilities under the Heath industry in the city include Norcal Health Care (415) 455-9379, Professional Healthcare (415) 492-8400, Preventive Medical Center of Marin (415) 472-2343, Impaq Health Services (415) 491-4899, Optimum Health Clinic (415) 460-9722, and the Pam Sweeney, Ma, LMFT (415) 455-5468. photo attribution: alla2