Would you like to learn where to enroll in nurse aide training in Fair Oaks, California? Below you can find the latest state recognized classes open for students to join. If you know other courses that are being offered in the city, contact us and we will add them to our list. For more information about their classes, CNA exam requirements, schedule, or tuition costs, just call the number provided.
Eskaton Care Center
11300 Fair Oaks Blvd.,
Fair Oaks, CA 95628
(916) 965-4663
A nurse aide can only work in California health care facility if he has a certification issued by the state's Aide and Technician Certification Section of the Licensing and Certification Program. Getting a CNA certificate can be one of the best career options that you can make since it will open a lot of job opportunities for you.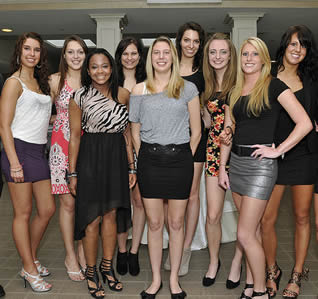 The first thing that you need to do to get certified is to complete a nurse aide training program that is approved by the California Department of Public Health. Approved curriculum always consists of both theory and clinical practice. They take 150 hours to complete all 16 required modules.  These modules include:
1.    Introduction
2.    Rights of Patients
3.    Interpersonal Techniques
4.    Prevention Management of Catastrophe and Unusual Occurrence
5.    Proper Body Mechanics
6.    Medical and Surgical Asepsis
7.    Patient Care Skills
8.    Patient Care Procedures
9.    Weights and Measurements
10.    Vital Signs
11.    Proper Nutrition
12.    Emergency Protocols
13.    Long-term Care Patients
14.    Rehabilitative Nursing
15.    Proper Documentation
16.    Death and Dying Process
Depending on which program you enroll in, it can take you 4-6 months to complete your training. Once you are done, you can then proceed in applying for the NNAAP exam. Challenging the NNAAP exam is the final step in becoming a nurse aide. This exam consists of a written/oral test and a skills test. You must pass all the tests to get certified.
This test is not only available to those who completed a certified NATP. Registered nurses, licensed vocational nurses, and military-trained medics or corpsmen can also apply for the exam. They will need to submit proof of their education and training before applying for the NNAAP exam. If they are deemed eligible, they will be allowed to apply without the need for additional training.
CNAs from other states are also welcome to work in California. Before they start working, they must first apply for reciprocity. This process will allow them to transfer their certifications into CA. To be eligible for application, the applicant must have a current certification and a clean record. They must also pass the national background records for criminal charges.
Fair Oaks is a city that is a part of Sacramento County. It is also part of the Sacramento–Arden-Arcade–Roseville Metropolitan Statistical Area. The total population of Fair Oaks is around 30,912 people. It also bounded by the American River and the Rancho-Cordova. The total area of the city is approximately 11.245 sq miles, and has a population density of 2,749/sq miles.
Health care centers and providers that you can find in the area include Goradia Medical Corp, Synergistic Resource LLC, Hammer David MA Mft, Senior Health Network, The Doctors Center Medical Group Inc., and Crawford Natural Health Center. photo attribution: westconn