CNA Classes in Carmichael, California are all shown to you on this page. Included in the list are all the certified nursing assistant classes and training programs that you can enroll in as of the moment. If you know of additional nurses aide programs that are not shown here, please submit them to us for inclusion on this page.
Good Shepherd Training Program
4727 Engle Rd.,
Carmichael, CA 95608
(916) 978-8670
American River Care Center
3900 Garfield Avenue,
Carmichael, CA 95608
(916) 481-6455
American River Care Center
3900 Garfield Avenue,
Carmichael, CA 95608
(916) 481-6455
Eskaton Manzanita Manor
5318 Manzanita Avenue,
Carmichael, CA 95608
(916) 331-8513
Eskaton Village Care Center
3847 Walnut Avenue,
Carmichael, CA 95608
(906) 974-2000
Mission Carmichael Healthcare Center
3630 Mission Avenue,
Carmichael, CA 95608
(916) 488-1580
Mountain Manor
6101 Fair Oaks Blvd.,
Carmichael, California 95608
(916) 488-7211
Rosewood Terrace Care and Rehabilitation
6041 Fair Oaks Blvd.,
Carmichael, California 95608
(916) 483-8103
Sunbridge Care and Rehabilitation
8336 Fair Oaks Blvd.,
Carmichael, CA 95608
(916) 944-3100
Walnut Whitney Convalescent Hospital
3529 Walnut Ave.,
Carmichael, California 95608
(916) 488-8601
Windsor El Camino Care Center
2540 Carmichael Way,
Carmichael, California 95608
(916) 482-0465
With the economy as it is now, a lot of people are struggling to find jobs. Luckily, the field of health is always increasing as more and more people are aging and becoming concerned about their health. One of the best ways to start a career in health care work is to become a nursing aide or a home health aide.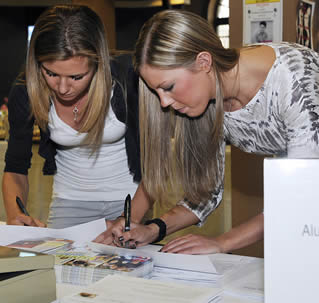 In order to work as either of these two in California, you must be certified by the Aide and Technician Certification Section. To start your certification process, you must enroll in a program that is approved by the state's Department of Public Health. CDPH-approved CNA programs are required to offer 150 hours of training. If you choose to become a Home Health Aide you will have to enroll in a 120-hour HHA training course that is also approved by the CDPH.
If you want to get ahead of the competition, you can enroll in both programs at the same time. If you enroll in a 150-hour CNA program, you are allowed to enroll in a 40-hour HHA course. These hours are divided equally into 20 hours each for theories and practical training.
Before you proceed to any practical training, you must first undergo fingerprinting and must pass the background check.You will need to provide a copy of a completed Request for Live Scan Services to the ATCS. This is done to protect the interests of the patients.
After you receive your training, the next step is to challenge the NNAAP examination. This exam consists of a written/oral test and a skills evaluation, which are both given on the same day by Pearson VUE. It is the only way for a person with no CNA/HHA background to get certified. Employers will only hire those who were properly certified by the ATCS. You must pass all the tests in the exam in order to get certified.
Once you are certified, it will be your responsibility to keep your certification valid. No individual is allowed to work with an expired certification. CNA certificates must be renewed every 2 years while HHA certifications last for 4 years. Some of the requirements, like the required in-service training or continuing education, can be accomplished at the same time for both certifications. You can get a copy of the renewal forms, as well as further information on the requirements at http://www.asisvcs.com/publications/pdf/070512.pdf.
Carmichael is a CDP that is part of Sacramento County. It is also a part of the Sacramento–Arden-Arcade–Roseville Metropolitan Statistical Area. As of the census of 2010, they have a total population of around 61,762. Their total area is 13.793 sq miles, where it is mostly land. The population density of the city is around 4,477.8/sq miles. Nearby cities include Arden-Arcade, Rancho Cordova, Fair Oaks, Citrus Heights and North Highlands.
Examples of health care centers that you can find in the city include Med Center, MED7 Urgent Care, River Oak Center for Children, Hillside Family Practice, Mission Health Carmichael Health Center, Chw Carmichael Children's Center, Women's Health Care, Cardiac & Thoracic Surgery Medical Group, and Capitol Health Center. photo attribution: westconn