The CNA training classes found in Torrance, California are shown in the detailed list below. You can contact the number provided in the list, or go to the address during working hours to get more information about their programs, course schedules, and tuition cost.
El Camino College
16007 Crenshaw Blvd
Torrance, CA 90506
(310) 660-3282
Southern California Regional Occupational Center
2300 Crenshaw Boulevard
Torrance, CA 90501
American Red Cross
1995 WEST 190TH ST.
Torrance, CA 90503
(310) 225-2900
Homestead Schools Inc.
23844 Hawthorne Blvd #200
Torrance, CA 90505
(310) 791-9975
Becoming a nurse aide or a home health aide is considered to be the most practical means to enter the field of health. The differences between the two are very minimal. The one of the biggest things that you can distinguish between them is their working place. Certified nurse aides can be found in different healthcare settings such as hospitals, nursing homes, clinics, rehabilitation centers, assisted living centers, while a home health aide is basically found in the patient's own residence.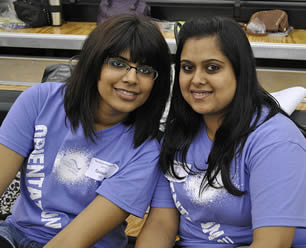 According to the rules of the state, only those who possess a CNA license may work as a nursing assistant in the state.  For those who do not have a license and proper training, they must undergo training in a training program that is approved by the ATCS. Your training as a nursing assistant student will be composed of lessons in theoretical concepts as well as training on the basic nursing care skills. These skills and knowledge will then be applied in a healthcare setting where you will be under the supervision of a registered nurse.
When it comes to job descriptions a CNA can perform everything an HHA can but the same cannot be said the other way around. Home health aides mainly run personal errands; they help prepare the meals, assist with feeding, keep the patient's immediate surroundings clean, help in dressing the patients, administer medicine, etc.
The job opportunities for a home health aide are also less compared to a certified nurse aide. There are several advance certifications that are only available to only certified nurse aides. The transition from an entry-level profession to a higher degree such as nursing is also easier for a nurse aide.
If you are planning on becoming a nurse aide, then you will have to undergo a 150-hour training program and challenge the National Nurse Aide Assessment Program examination. CNA training consists of 50 hours of lectures and 100 hours of clinical practice. Student nurse aides are taught the important concepts that are included in an HHA program, which is why they can perform the tasks that an HHA can.
To be an HHA in California you must complete a 120-hour training program. HHA training also consists of classroom lectures and supervised practical training.  One of the benefits of training to become a CNA is that you can enroll in an HHA program at the same time. People who are already enrolled in a nurse aide program are only required to enroll in a 40-hour HHA program.
Once you pass your training, you can then apply for the state competency exams. The competency exam has two parts. The first part is a written exam while the second is a skills demonstration. You have the option to replace the written exam with an oral exam if you wish. You have to pass parts in order to get your license. After you pass the test you can verify your admission onto the registry by calling the California Certification Unit at (916) 327-2445. Your certification is good for 24 months from the time you pass the NNAAP exam. To remain in good standing you will need to submit work verification for each 2 year period.
Both CNA and HHA certifications are only valid for 2 years. You must renew your certification(s) before it expires to keep your eligibility to continue working. To renew your certification, you must provide proof of employment and completion of in-service training or continuing education.
For those who are certified and have their license issued from a different state they can apply for reciprocity. The applicant must still have an active license and a good record with the state you come from. You must not have records of negligence, patient abuse, and malpractice since these may prevent you from working.You can call the California Department of Public Health at this phone number: 916-327-2445 to determine your eligibility.
The city of Torrance is located in the southwest portion of Los Angeles County. It is about 1.5 km from the Pacific Ocean and is also near Redondo Beach and Manhattan Beach. According to the census done in 2010 the population of the city has now reached up to 145,438. The population density of the city is 7,076.1 people per square mile.
There are two major hospital located in the city. These hospitals are Torrance Memorial Medical Center and the Little Company of Mary Hospital. Aside from these two major hospitals, there is also the Los Angeles County Department of Health Services Harbor-UCLA Medical Center which is just outside of the city limits. The largest medical group in the city is HealthCare Partners Medical Group. photo attribution: ufv