The training in Lodi, California to become a certified nursing assistant is provided for you below. Contact the phone number provide for course fees, and course schedules. If you know other classes that are being offered in the city, send them to us and we will add them to the page.
San Joaquin County ROP/Adult Training
542 East Pine St.
Lodi, CA 95240
(209) 331-7605
The increase of the elderly population has caused an increase in demand for healthcare providers. Nursing aides are among the most in demand healthcare professionals in California. If you are looking for a way to start a career in this line of work, then training to become a nursing aide is one of the best ways to do it.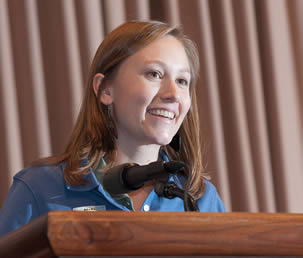 Nursing aides help nurses take care of patients in different healthcare settings. Their tasks involve basic nursing care like vital signs taking and helping patients with their daily activities. Since they work closely with the patients, it is important that they learn the proper ways of taking care of them.
That is why the first step in becoming a nursing aide is enrolling in a state-approved CNA program. A state-approved program will provide nursing aide candidates with the necessary skills and knowledge to meet the individual needs of each patient. Nursing assistant training consists of 150 hours of classroom lessons and practical training. Students are placed under the supervision of a registered nurse with at least 2 years of nursing experience and background knowledge on training adults. Most training programs in the state can be completed from about 8 to 24 weeks of continuous training.
As soon as you are through with your training your next step is to apply for the certification exam. Passing the certification exam will prove to your patients and potential employers that you are a competent nursing aide in both knowledge and skill. This exam is divided into two parts: a written/oral knowledge test and a random skills evaluation. You must pass both tests within 2 years of completing your training to get certified.
All applications for the certification exam must be sent to the Regional Testing Center in your area. Once they receive your application, they will mail you information regarding your exam. Please arrive at least 20 minutes before the actual scheduled time. Latecomers are not allowed to enter the testing area once the exam has started. You will also need to bring a government-issued ID and a copy of your social security card for the pre-exam check-in.
If you pass all the tests your name will be entered into the Nurse Aide Registry. The ATCS will also send you your certificate within 10 days after passing. This certificate will be valid for only 2 years. To keep your eligibility to work in a state-approved nursing facility you must renew your certification before it expires. For more information regarding the renewal process, please follow this link: http://www.cdph.ca.gov/certlic/occupations/Documents/How-to-Renew-Your-Cert.pdf.
The city of Lodi is found in San Joaquin County in Northern California. As of the last census, their population has now reached up to 62,134. Lodi has a total area of 13.825 sq miles, with a population density of 4,494.3/sq miles.
You can find the Lodi Memorial Hospital as the employer with the second-highest number of employees. Aside from the Lodi Memorial Hospital, other examples of clinics and centers you can find there are Health Center-San Joaquin County, Delta Health Care, San Joaquin County – Mountain House Community Services District M H. photo attribution: usdagov