In the area of Murrieta, California once can locate the following nursing assistant training listed below. Enrolling in a class will provide health care training in a classroom and medical setting to give you the skills necessary to care for patients. Contact the facility to receive more info about signing-up.
Country Villa Murrieta Healthcare Center
24100 Monroe Avenue,
Murrieta, California 92562
(909) 600-4640
Working as a nursing assistant means that you will be working closely with the patients while under the supervision of registered nurses. You will perform nursing care such as assisting in the patients' activities of daily living like bathing, dressing, eating, toileting, exercising, and ambulating. This profession is currently one of the best ways to start a career in healthcare.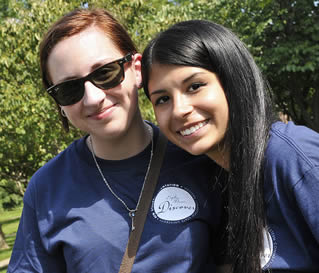 The Nursing Home Reform Act's goal is to provide better care to patients in nursing homes and other health care settings. To help meet this goal, all nursing assistant candidates must now undergo training from a CDPH-approved training program. The program will take 150 hours to complete and comprises of lecture and clinical practice.
As soon as you are through with training the next step is to apply for the certification examination. According to the law, only certified nursing assistants are allowed to work in a nursing home or facility that is approved by the CPDH. This examination is divided into a 2-hour knowledge test and a 25-minute skills evaluation.
If you pass all the tests you will receive a CNA certification from the Aide and Technician Certification Section. This certification will show that you were able to meet the state's training and testing requirements. Your certification will arrive at your address within 10 days after you pass.
CNA certifications are only valid for 24 months. To keep your eligibility to work as a nursing assistant, you must renew your certification before it expires. You must send the completed renewal forms (http://www.asisvcs.com/publications/pdf/070512.pdf) to the ATCS as well as provide proof of employment for at least 8 hours and completion of 48 hours of in-service training and/or continuing education.
If you are unable to meet the requirements for renewal your certification will expire and you will not be allowed to continue working as a CNA. Although an expired certification can no longer be renewed, it can be reactivated by passing a competency evaluation exam. You must immediately apply for the competency evaluation exam within 2 years after your certification's expiration date.
This is a city that is a part of Riverside County. As of last year's census, they have a total population of 103,466 people. This city is considered as a computer town because of its numerous computing jobs in nearby areas. The total area of the city is approximately 33.613 sq miles.
The Southwest Healthcare System is the second-biggest employer in the city. It has more than 1,500 employees. The two major hospitals in the area include Loma Linda Medical Center and Rancho Springs Medical Center. Other health care agencies in the area include Imaging Healthcare Specialists, Ucsd Neurosurgery, Hospice of The Valleys, Rancho Springs Medical Center, Medical Concepts by Almar, and Industrial Family Medical Care. photo attribution: westconn