If you want to become a CNA in Granada Hills, California you can find the current training programs listed on this page. If you have any questions regarding these licensing preparation classes, then you should call the phone number for the school that is provided.
C&S Health Education Services
17405 Chatsworth Street
Granada Hills, CA 91344
(818) 366-2350
[Multiple Classes are available]
If you wish to work as a nursing aide in California then you must have a CNA certification. There are two ways to get a certification in California; the first is by applying for reciprocity while the second is by challenging the National Nurse Aide Assessment Program exam.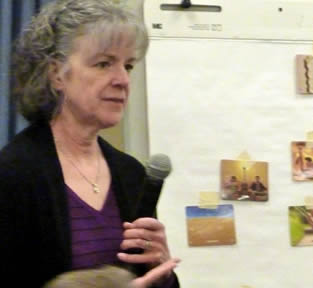 Reciprocity is only offered to individuals who are already certified as a nursing aide in another state. This process lets them transfer their certification and allows them to work in California without any need for further testing or training. To be eligible for reciprocity, an applicant must have a valid CNA certification and a good relationship with his state. He must not be listed on the Abuse Registry.
Those who wish to apply for reciprocity must complete the Initial Application form (http://www.asisvcs.com/publications/pdf/070503.pdf) along with the following:
• A copy of their state-issued certificate
• Proof of working experience within the last 2 years (only if the applicant has been certified for more than 2 years)
• A copy of the completed Request for Live Scan Services
• Completed Verification of Current Nursing Aide Certification form
Challenging the NNAAP exam is the most common way to get certified as a nursing aide. All those who want to challenge the exam must complete a state-approved training program in order to become eligible to apply. You can complete a 150-hour CNA training course, a nursing education program, or get military training as a medic or a corpsman.
Some programs will require you to have physical examinations to make sure that you are physically capable of handling patients. For more information about the state requirements, you can also call the Public Health Licensing & Certification program at (916) 552-8700.
Once you complete your training, you can now submit the Initial Application form to finalize your eligibility. Once the CDPH deems you eligible, the next step is to submit the application forms for the NNAAP exams (http://www.asisvcs.com/publications/pdf/070508.pdf) to the Regional Testing Center in your area.
Upon completing your training you will want to locate a testing facility to take the certification exams. Frequently tests are conducted in the same building you used for your nurse aide training. The NNAAP exam is a two part exam that consists of a written test and a skills evaluation exam. You will have a maximum of 2 hours to answer all the questions and 25 minutes to perform all the required nursing skills. If you have trouble reading English you can request to take an oral exam instead.
You will only get certified if you pass all the tests within 24 months after completing your training. The registry allows you three attempts for each test within a 24 month period from the time you finished your training. Those who pass are listed on the registry and become listed and eligible for employment for 24 months.
This city is a district in the San Fernando Valley. As of the last census, their population is now over 54,700. The cities boarders include the North Hills, Northridge, and Mission Hills in the west, and the Porter Ranch district.
There are a variety of health centers that can be found within this city. Examples of these centers include Salus Healthcare, Infinity Healthcare Solutions Inc, San Fernando Valley Adult Day Health Care LLC, Hillview Mental Health, Dermatology-Surgical & Medical Clinic of Granada Hills, Lavian Cyrus, Sunshine Health Center, Devoted Home Health Services, Aegis of Granada Hills and Renal Consultants Medical Group. photo attribution: create-learning