If you are looking for nursing assistant classes you can enroll in within the city of Redding, California you can find them listed in detail below. The page includes the contact information of the approved training facilities and their location. If you know of any additional programs not found on this page please submit them to us for inclusion.
SHASTA TEHAMA-TRINITY COLLEGE
1400 MARKET STREET #8204
REDDING, CA 96003
(530) 339-3610
SHASTA TRINITY R.O.P.
4659 EASTSIDE RD.
REDDING, CA 96001
(530) 246-3302 or (530) 246-6066
If you want to start a career in the medical field, then you should think about becoming a nursing assistant. California is one of the best places to train and become one. The process of becoming a nursing assistant involves attending in a training program and then challenging the certification exam.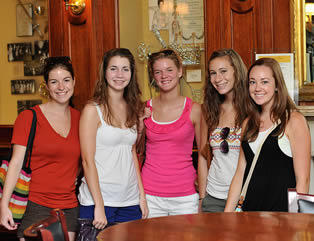 CNA training programs in this state consist of 150 hours. The hours are divided into 50 hours of lectures and 100 hours of supervised clinical practice. Students are handled by qualified clinical instructors. Each instructor may only handle up to 15 students per group to ensure maximum learning. While in the clinical area, the students will not be allowed to perform any procedure that has not yet been taken up in the classroom. Depending on which program you choose to enroll, it can take you 8-24 weeks of training.
Once you complete your training, the next step is to apply for the certification exam. Taking this exam is the final step in becoming a nursing assistant. Employers will only hire individuals who are certified by the state's Aide and Technician Certification Section. The certification exam in California is handled by Pearson VUE. It consists of a written/oral knowledge test and a skills evaluation exam. Candidates must pass all the tests to get certified.
If you fail to pass any test, you will have the opportunity to reapply and retake the test you failed. Each candidate is only allowed to retake the certification exam twice. Since your training is only valid for 2 years after completing your training, you must get certified within that time. If you fail to get certified within 3 attempts or within 2 years after completing your training, you will have to attend another training program.
If you wish to further your knowledge and training as well as make the most of your time, you can enroll in an HHA training course while still enrolled in the CNA program. Normally HHA programs take 120 hours to complete. Since you are already enrolled in a CNA program, you will only be required to complete a 40-hour program. The hours are divided equally into lectures and clinical practice. This will supplement the things you will learn in the CNA program.
CNA and HHA programs are only valid for 2 years. To be eligible for renewal you must show proof of employment and complete a set number of hours of continuing education and/or in-service training. If you fail to renew your certification, you will lose your eligibility to work.
The population of Redding according to the latest census is 89,861. This city is part of the far-Northern California. It is also the county seat for Shasta County. As of the latest census, their population has now reached up to f 89,861. Redding is also the fourth largest city in the Sacramento Valley.
The Mercy Medical Center and the Shasta Regional Medical Center are two of the largest employers in the city. Other health clinics that you can find in the city include Health Center, STD Test Express, Women's Health Specialists, Shasta Regional Medical Center, Hillhaven Home Health Services, and Corkill Guy MD FACS. photo attribution: tulanesally