The nurse assistant training courses found in Castorville, CA are provided in the list below. To receive more information about how to become a certified nursing assistant, contact the number provided.
North Monterey County USD
13990 Castroville Blvd
Castroville, CA 95012
(408) 633-4790
(Multiple classes are being offered here)
Being a nursing assistant means that you will be working under the watchful eyes of the nurses and other members of the medical team. Some people might consider this as working in the background. Although this can sometimes be true, this profession is very rewarding and fulfilling. Those who genuinely wish to help other people are the most suited for this job.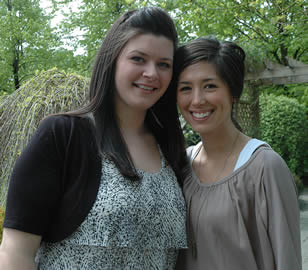 Nursing assistants work closely with patients throughout the day. They help them with their daily activities such as bathing, dressing, toileting, eating, and other activities while still performing basic nursing procedures such as vital signs taking.  Because of this fact, all nursing assistants are now required to be fully competent in taking care of the patients.
All aspiring nursing assistants are required to complete a state-approved CNA training program. Approved programs will provide aspirants the knowledge and skills that they will need to properly meet the individual needs of each patient as well as cope with different situations that they might encounter. Before students are allowed to handle any patient they must first spend 16 hours learning about the following concepts:
•    Communication techniques
•    Infection control
•    Safety Precautions
•    Emergency Procedures
•    Patient's Rights
•    Patient's Independence
Once you are through with your training, your next step is to apply for the certification exam. This exam consists of a written/oral knowledge test and a practical skills evaluation. Passing this exam is a necessary step since it will prove that the aspirant is competent to work as a certified nursing assistant in a state-approved nursing facility.
If you pass all the tests your name will be added to the Nurse Aide Registry and you will receive a CNA certification, which you can show to your potential employer when you go job hunting. Employers will only hire nursing assistants whose names are found on the NAR. If you wish to view your record on the Registry you can visit http://www.apps.cdph.ca.gov/cvl/SearchPage.aspx.
Names on the Registry will only remain there for 2 years. To keep your name on the Registry you must renew your certification before it expires. Certification on the registry can be renewed every 2 year period by submitting work verification. If you have any questions you can contact the CDPH or California Department of Public Health at their phone line: (916) 327-2445 or via email at: cna@cdph.ca.gov. The ATCS will send you a notice at least 4 months before your certification's expiration date. If your certification expires you will no longer be allowed to continue working as a certified nursing assistant. For more information on how to renew your certification, please visit this link: http://www.cdph.ca.gov/certlic/occupations/Documents/How-to-Renew-Your-Cert.pdf
Castroville is part of Monterey County. It has a total population of 6,481. The city takes pride in calling itself the "Artichoke Center of the World" because of its annual Artichoke festival. The total area of this city is 1.1 square miles where all of it is land. It also has a population density of 6,133.7 people per square mile.
There are many clinics that are located in the city. An example of a clinic that could be found here is Clinica De Salud Del Valle De Salinas which is found on 10561 Merritt St, Castroville, CA, 95012. You can also contact their number which is (831) 633-1514. photo attribution: ufv