The institutions in Moss Beach California that are enrolling students in nurse aide training are all written in this list. By joining a course and completing the required hours of instruction you become eligible to take the license examination. Contact a representative of the school to learn more about their sign-up process.
Seton Medical Center Coastside
600 Marine Boulevard,
Moss Beach, CA 94038
(650) 563-7100
Now is the best time to start a career in healthcare as a nursing aide. The demand for nursing aides in California is constantly on the rise. Experts believe that this increase will continue until the end of the decade. This career is considered one of the most practical means of becoming a healthcare professional. The training is quick, easy, and affordable.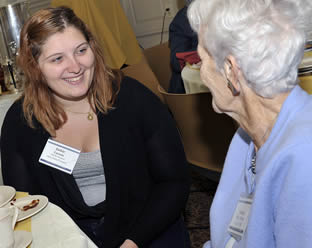 Completing a state-approved training course is a requirement to become a nursing aide. Training programs will provide you the knowledge and skills needed to handle different situations that you may find yourself in once you become a CNA. Training programs in California offer 150 hours of training, which comprises of 50 hours of lectures and 100 hours of supervised clinical practice. A program can last at least 2-6 months depending on the training institution you select. You will learn about infection control, resident rights and independence, personal care, safety and emergency procedures, vital signs, nutrition, human anatomy, and many more.
After you complete your training, the next step is to challenge the certification exam. This exam is divided into a multiple-choice exam and a practical skills evaluation. If you pass both tests you will get your CNA certificate issued by the Aide and Technician Certification Section of the Licensing and Certification Program. The certificate will serve as proof that you met the federal and state's training and testing requirements.
Employers will only hire those who are certified by the ATCS. Even with a certificate, they will still verify your certification by going to http://www.apps.cdph.ca.gov/cvl/SearchPage.aspx or by calling the CDPH at (916) 327-2445. You can also view your record by going to the link provided.
CNA certificates are only valid for 24 months. You will need to find work for at least 8 hours and complete 48 hours of in-service training or continuing education to be eligible for renewal. A notice, along with the renewal forms, will be sent by the ATCS at least 4 months before your certificate expires.
To avoid any problems when renewing, please inform the ATCS if you change your name or address by completing the Request for Name/Address Change forms (http://www.cdph.ca.gov/pubsforms/forms/CtrldForms/cdph0929.pdf) and send it to the ATCS. The ATCS must be informed within 60 days of the change.
Moss Beach is a CDP in San Mateo County. According to the census of 2010, they will have a total population of 3,103. It is about 20 miles from San Francisco and approximately 50 miles from Santa Cruz. Other nearby towns in the area include Montara, El Granada, and Half Moon Bay. This place has a total area of 2.254 sq miles and a population density of 1,376.7/sq miles.
Examples of health care clinics that you may find in the area include Gaia Essentials 650-728-7745, Emergency Physicians Group 650-728-5521 ‎, Roumasset John MD 650-728-7079 ‎, Burlingame Family Health, and Seton Coastside Hospital 650-563-7100. photo attribution: westconn