Certified nurse aide programs found in Santa Fe Springs, California are in detail below. You can also see in list details such as phone numbers, and addresses. If you have any inquiries about their training, feel free to contact them with the number that is provided.
Medical Allied Career Center, Inc.
12631 E Imperial Hwy. # D#S108
Santa Fe Springs, CA 90670
(562) 807-2420
If you wish to become a certified nurse aide, it is important that you know what the requirements are. Better understanding of what a nurse aide is and the requirements to become one will make the training process quicker and easier.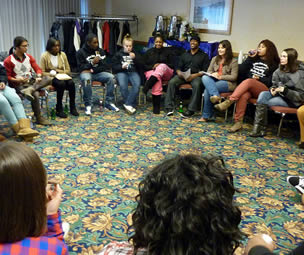 The main goal of the Nursing Home Reform Act is to provide better care to patients in nursing homes and other healthcare settings. To help meet this goal, all nurse aide candidates are now required to complete an approved training program. Completing an approved program will make you eligible to apply for the certification exam. According to the federal and state laws, only certified nurse aides may work in a state-approved healthcare facility.
Examples of training and educational programs that you can attend to become eligible for the certification exam include:
•    150-Hour CNA Program
•    Nursing Education Program
•    Military Education Training Program (for medics and corpsmen)
Among the three the quickest way to establish eligibility is to attend a 150-hour CNA program. Most programs in California could be completed within 2 to 6 months. The training hours are divided into 50 hours of lectures and 100 hours of supervised clinical practice. Your training will include theoretical lessons as well as skills training which will be cover the different medical terminologies as well as other basic concepts of nursing care like infection control, post-mortem care, as well as emergency procedures.
If you complete other training/educational programs that offer similar training, please call the CDPH at (916) 327-2445 to determine eligibility. You might be asked to provide proof of education or training such as a copy of your diploma or transcript of records when you apply.
The certification exam consists of a 70-item written exam and a clinical skills evaluation. Both exams are taken on the same day at approved Regional Testing Centers. If you have trouble in reading English, you can request to take an oral exam instead of the written exam. You will only get certified if you pass all the tests. You must pass both parts in three tries within two years from your instruction in order to qualify. To get more information about registry requirements you can call the California Department of Public Health phone number at 916-327-2445.
If you do know what type of exam you should take, you can visit www.pearsonvue.com and take a Self-Assessment Reading Test. You can also download a copy of the Candidate Handbook and a Sample Written Exam from the same site.
CNA certifications are only valid for 2 years. To keep your eligibility to work in an approved nursing facility you must renew your certification before it expires. The Aide and Technician Certification Section will send out a notice at least 4 months before your certification expires. To ensure that you will receive this notice, please inform the ATCS if you change your name or address. No CNA is allowed to continue working with an expired certification. For more information, please follow this link: http://www.cdph.ca.gov/certlic/occupations/Documents/How-to-Renew-Your-Cert.pdf.
Santa Fe Springs can also be translated in to "Holy Faith". This city is still part of the Los Angeles County. It is considered as one of the Gateway Cities located in the southeast of Los Angeles County. The census of 2010 has shown that their population has now reached up to 16,223. This place has a total area of 8.9 square miles with a population density of 819.9 people per square mile.
Health care facilities and hospitals that cans be located within the city boundaries include University Health Care Management Inc., Santa Fe Compasionate Health Center Collective, Fresenius Medical Care, Fresenius Medical Care, Purity Home Health Services, Pacific Clinics Latina Youth Program, Shield Healthcare, DS Medical Health Care Resources, All's Well Health Care Staffing, and Asc Treatment Group. photo attribution: create-learning