The nursing assistant training programs located in Colton, California that are shown here have all the information that you need to become certified and eligible to be employed. The list includes all the current certified nursing assistant classes available for enrollment.
Four-D Success Academy/Riverside
1020 East Washington ST.
Colton, CA 92324
(909) 783-9331
Website: http://4dcollege.edu/
Health Sciences Institute of California
930 S. Mt. Vernon Ave #400
Colton, CA 92324
(909) 824-5300
Website: http://www.hsic-edu.com/
The number of elderly in the population has increased greatly over the last few years. This increase has created a higher demand for healthcare providers, especially for nursing aides. If you are looking for a way to start a career in the field of medicine, then this is the opportunity that you are looking for.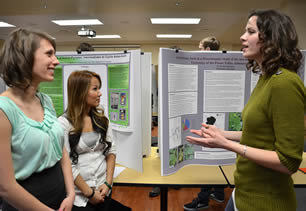 To work as a nursing aide, you must first acquire the proper knowledge and skills from a state-approved CNA program. When searching for a program in California, you must only enroll in a program that is approved by the state's Department of Public Health. This will ensure that your training will meet federal and state standards, as well as ensure that you will be allowed to challenge the certification exam afterwards.
Approved CNA programs are required to offer no less than 150 hours of training. Their training curriculums consist of a minimum of 50 hours of classroom instructions and 100 hours of clinical practice. Students will learn about infection control, medical terminologies, human anatomy, basic nursing procedures, personal care, patients' rights and independence, roles and responsibilities, as well as other related topics.
Most training programs in the state can be completed within 2 to 6 months of training. As soon as you are through with your training, you can then proceed and submit your application for the certification exam. Applications for the exam must be submitted to the Regional Testing Center in your area, along with the payment of $90 for the testing fees.
The certification exam consists of a written/oral knowledge test and a clinical skills evaluation. Candidates who are able to pass all the tests within 2 years after completing their training will be given a CNA certificate.
To help you prepare and better understand the content of the certification exam, you can go to www.pearsonvue.com or www.cdph.ca.gov and download a copy of the Candidate Handbook. This handbook contains sample written exams, complete Skills Check List as well as other important information. If you wish to know more about certification, you can call the Public Health Licensing & Certification program at (916) 552-8700.
Because of such high demands for nursing aides throughout the country, registered nurses, licensed practical nurses, and medics now want to work as CNAs. Since they received similar training to nursing aide candidates, they are allowed to apply directly for the exam without any need for further training.
Colton is a city with 52,154 citizens and is part of the San Bernardino County. It has a total are of 16.0 square miles with a population density of 3,251.7 people per square mile. This city is home to the Colton Crossing which is the busiest railroad crossing in the United States.
With a total number of 2,130 employees working for them, Arrowhead Regional Medical Center is considered the number one employer in the whole city. Another center that is also considered a top employer is the Reche Canyon Rehabilitation & Health Care Center with over 300 employees. Other health centers available in the city include Symonett Family Medical Center, C Are Med Health Services, C Are Med Health Services, Mount Vernon Medical Clinic, Molina Medical Centers, and Western Healthcare Center. photo attribution: ufv