The faculties providing certified nursing assistant instruction in Weed, California are listed below. For any inquires about these schools and their latest requirements, just call the contact number provided.
College of The Siskiyous
800 College Avenue,
Weed, CA 96094
(530) 938-5206
Shasta View Nursing Center
445 Park Street,
Weed, CA 96094
(916) 938-4429
The job opportunities in the field of health are constantly increasing every year. If you are thinking of starting a career in healthcare, this is probably the best time to do so. One of the best ways to enter this field is to train and become a nurse aide. To work as a nurse aide, you must get a CNA certification issued by the state. The Aide and Technician Certification Section is responsible for issuing nurse aide certifications in California.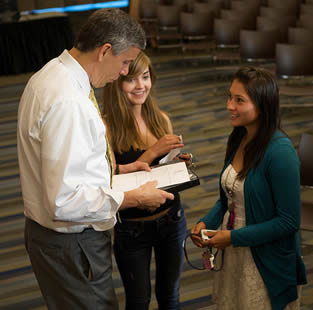 The first step in becoming a nurse aide is to enroll in a state-approved training program. Since you will be handling different patients with individual needs, it is important that you know how to do so properly. CNA training consists of 150 hours of lectures and supervised clinical practice. During the entire training program, you will be handled by a qualified nurse aide instructor.
Completing an approved training program will make you eligible to apply for the certification exam. The exam consists initially of a 70-item multiple-choice written test and a practical skills test. If you have trouble reading English, you can ask to take an oral examination instead for an additional fee of $15. This request must be made during your application to take the certification exam. Requests made on the exam date cannot be accommodated.
Registered nurses, licensed practical nurses, military-trained medics, nursing students and graduates can also apply for the certification exam because their training is similar to the training received by student nurse aides. When they apply for the exam, they must provide proof of training by showing a copy of their transcript of records or diploma.
You can only get a CNA certification if you pass all the tests of the certification exam. Your certification is only valid for 24 months after passing, and must be renewed before it expires. If your certification expires you will lose your eligibility to work as a nurse aide. Part of the requirements for renewal is to provide proof of employment for at least 8 hours and the completion of 48 hours of in-service training or continuing education.
Weed is situated in Siskiyou County. According to the census of 2010, they have a total population of 2,967 which went down about 10 people from the census of 2000. This city is bordered by communities like Carrick, Lake Shastina, Rancho Hills, Edgewood, and Hammond Ranch. It has a total area of 4.795 sq miles and a population density of 618.8/sq miles.
The College of Siskiyous, which also has nursing assistant classes, is also one of the biggest employers in the city. Health care centers that you can find in the area include Siskiyou Medical Group, Lake Shastina Family Medicine, Paul H. Zwetsloot, MPT, and Siskiyou Medical Group – Boehme Rebecca Fnp. photo attribution: departmentofed