All nursing assistant classes in Pacific Grove, California that are provided for you below contains all the schools that are currently available in the city at this time. Call them to learn the latest program schedules, tuition fees, and requirements to enroll.
Pacific Grove Adult School
1025 Lighthouse Ave
Pacific Grove, CA 93950
(831) 646-6580
You can only work as a nursing aide in California if you are certified by the Aide and Technician Certification Section or ATCS of the L&C Program. There are two ways to get certified by the ATCS; one is by completing a state-approved training program and passing the certification exam afterwards, while the other is by applying for reciprocity.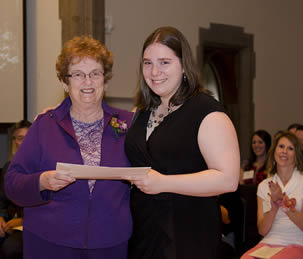 The most common way of getting certified is through training and testing. Because of the demand for nursing aides throughout the country, state-approved CNA programs are now being offered throughout the state by different institutions and schools.
You have to prepare yourself to comply with the different requirements of the state. You first task will be completing a training program that is approved by the state. These training programs are being offered by different institutions like colleges and high schools, and can be completed within 2 to 6 months. After you complete the program, you must then pass the background checks done by the federal and the state.
General requirements to get into a CNA program:
•    Be at least 18 years old
•    Have at least a high school diploma or a GED certificate
•    Pass the federal and state criminal background checks
•    English competency is a must
•    Must be deemed physically competent to take care of patients by passing a physical examination
•    Must have a negative TB test results and be free of other communicable diseases
Training programs in the state offer at least 150 hours of training. Their curriculums are divided into a minimum of 50 hours of lectures and 100 hours of practical training. Before students are allowed to handle any patient, they must first spend 16 hours learning the following concepts:
•    Communication and Interpersonal Skills
•    Respecting Patients' Rights
•    Promoting Patients' Independence
•    Safety Precautions
•    Emergency Procedures (which include CPR and the Heimlich Maneuver)
•    Basic Nursing Procedures
•    Medical and Surgical Asepsis
After your instruction requirement is met you have up to two years to schedule and pass the examination. If you pass the state exams, your name will be entered in the Nurse Aide Registry and you will get your license. Licenses in this state must be renewed every two years. You should contact the CA Department of Health at this phone number (916) 327-2445 to get more details about certification requirements and registry guidelines. They can also be reached via email for questions at: cna@cdph.ca.gov
Completing an approved CNA program is not the only way to establish eligibility to apply for the certification exam. Nursing students and graduates, registered nurses, and licensed practical nurses are allowed to apply for the certification exam directly. To establish eligibility, they must send the following documents to the California Department of Public Health:
•    An authentic copy of their transcript of records
•    Proof of employment as a registered nurse or a licensed practical nurse
•    Completed Initial Application Form (http://www.asisvcs.com/publications/pdf/070503.pdf)
•    A copy of a completed Request for Live Scan Services
The certification exam consists of a written/oral knowledge test and a clinical skills evaluation. Candidates must be able to pass all the tests within 2 years after completing their training to get certified. To help them prepare for the certification exam, they can download a copy of the Candidate Handbook (http://www.asisvcs.com/publications/pdf/070500.pdf).
This is a coastal city that is included in Monterey County. It has a population of 15,041 people. You can find this city between Point Pinos and Monterey. The Point Pinos Lighthouse can also be found in the city of Pacific Grove.
There are many health care clinics that can be found in the city of Pacific Grove. Examples of these clinics are Robinson Barbara Carroll Mft (831) 372-5332, Lo Siang DO (831) 649-1011, and McKeon Patricia E Ph.D. clinic (831) 373-6115. photo attribution: nazareth_college