The CNA training that is currently active in Fairfield, California is shared for you on this page. If you want to know other information about how to become certified, tuition fees, or nurse aide program requirements please call the number listed below.
Fairfield-Suisun Adult School
900 TRAVIS BLVD
FAIRFIELD, CA 94533
(707) 421-4155
Northbay Nursing Institute
712 MADISON STREET
FAIRFIELD, CA 94534
(707) 399-9456
[Multiple classes available]
The increase in the number of elderly in the population has created a shortage of nursing assistants in California. This profession is currently the best way to start a career in the field of medicine. Because of the increased number of people who want to train to become nursing assistants, there are now different institutions and schools that are now offering CNA training.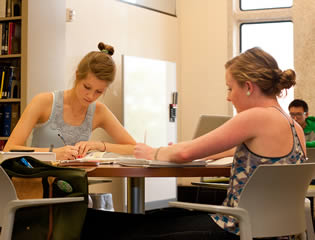 To ensure that new nursing assistants in the state are well capable taking care of different people with different needs, the state has created a few guidelines that must be followed. These guidelines include the following:
•    Aspiring nursing assistant candidates must complete a state-approved CNA training program
•    All applicants must undergo fingerprinting and pass the criminal background checks
•    Students must be at least 18 years old to enroll in a training program
•    All training programs must offer 150 hours that consists of the following:
•    50 hours of classroom instructions
•    100 hours of supervised practical training
•    Programs must teach the required 16 modules
Challenging the Certification Exam
Completing an approved training program will make you eligible to apply for the National Nurse Aide Assessment Program examination. The state has authorized Pearson VUE to help conduct the NNAAP exams. If you enrolled in an American Red Cross training program, you will have to take the certification exam that is conducted by them.
Certification exams are divided into a multiple-choice knowledge test and a skills evaluation exam. Candidates must pass both parts to get certified. You will only have 3 attempts and 2 years after completing your training to get certified.
Renewing CNA Certifications
Once you are certified you will become eligible to work as a CNA in a CDPH-approved training program, so long as your certification is current. To keep yours current you must renew your certification every two years. You are required to work as a paid nursing assistant for at least 8 hours and complete 48 hours of in-service training or continuing education.
If you fail to renew your certification you will lose your eligibility to work. An expired certification can only be reactivated if you challenge a competency evaluation exam within 2 years of your certification's expiration.
The city of Fairfield is situated in the northeastern part of San Francisco Bay Area. You can find this city approximately 31 miles for Oakland and between the cities of San Francisco and Sacramento. It is also just 16 miles from Napa Valley. As of the latest census, their population has now reached up to 108,321. It is the second largest city in the entire Solano County.
NorthBay Medical Center and the Sutter Health are considered two of the biggest employers in the city. Other health centers situated in the city include Davita-Fairfield Dialysis Center, Health At Home, NAPA Valley Cardiac & Thoracic Surgery, Healthy Partnerships Inc., Maxim Healthcare Services, Eastbay Home Health Services, Altair Pharmacy & Health Services, and Sutter Fairfield Surgery Center. photo attribution: tulanesally