The facilities one can enroll in to receive nursing assistant training in San Bruno, California are shown here. Students who join will get to practice health care procedures and get theory instruction to prepare for the examination.
San Bruno Convalescent Hospital
890 El Camino Real,
San Bruno, CA 94066
(650) 583-7768
A CNA certification is a requirement to work in California as a nursing aide. The only way to get certified as a nursing aide is to challenge the National Nurse Aide Assessment Program exam. You can only apply for the NNAAP exam if you completed a state-approved 150-hour CNA program that is approved by the CDPH.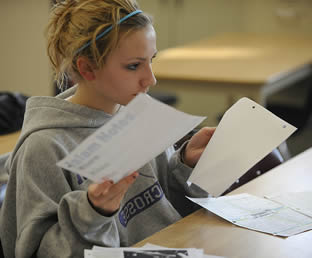 Training programs in California are offered by different healthcare providers, institutions, and schools throughout the United States. There are also some websites that offer online training. The general requirements to be accepted into a training program include the following:
•     Be at least 18 years old
•    Have completed all necessary immunizations
•    Be free of communicable diseases like Tuberculosis
•    Have a clean criminal record
•    Be physically capable of taking care of patients
•    Have a high school diploma
•    Able to understand, speak, or read Basic English
The NNAAP exam consists of two parts –the 70-item multiple-choice knowledge test and a clinical skills test. Pearson VUE has been authorized by the state to help conduct the exam. To know the coverage of the exam and the skills that may come out of the skills test, please go to www.pearsonvue.com or www.cdph.ca.gov and download a copy of the Candidate Handbook.
Candidates are required to pass both parts of the exam to get certified. In case of a failed exam, each candidate is allowed to reapply for the exam twice. If the candidate fails his third attempt, he must complete another 150-hour training course before he can reapply again.
The Aide and Technician Certification Section is responsible for issuing CNA certificates in California. Those who pass all the tests can expect their certificate to arrive at their mailing address within 10 days after passing.  If it does not arrive, please contact the CDPH at (916) 327-2445.
CNA certifications are only valid for 2 years. Nursing aides are required to renew their certificate before it expires. A notice is sent out by the ATCS at least 4 months prior to the expiration. If you fail to renew your certification you will no longer be allowed to work as a certified nurse aide.
This city is situated in San Mateo County. According to the latest census, they have a total population of 41,114 people. You can also find this city just adjacent to the San Francisco International Airport, as well as the Golden Gate National Cemetery. The total area of this city is approximately 5.478 sq miles where all of it is land. It also has a population density of 7,505.3/sq miles.
Examples of health care providers in the area include Mills-Peninsula Health Services Mammography – Breast Centers, Skyline College Student Services Division – Health Center, Accupressure Health Center, Livewell Medical Clinic, South Bay Health Center, VA Outpatient Clinic San Bruno, and On Assignment Lab Support. photo attribution: departmentofed