Those in the area of Garberville, California can find the recent certified nurse aide programs open for enrollment listed here. Courses listed have been approved by the state and qualify applicants to take the examination. For any questions about enrollment requirements, tuition costs, program schedules, or taking the license exam, call the number provided.
Jerold Phelps Community Hospital
733 Cedar Street,
Garberville, California 95542
(707) 923-3921
California is one of the best places to become a nursing assistant. The demand for nursing assistants in this state is expected to outpace even the national average. The increase in demand is expected to continue to rise until 2018.  Not only is the training quick and affordable another advantage as a nursing assistant is that you can make an average of 27,000 in a year.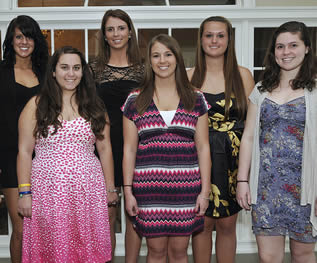 To become a nursing assistant in California you are required to attend and complete a CNA training program that is approved by the CA Department of Public Health. Approved programs offer 150 hours of training, which will cover all required 16 modules. Your training will comprise of both theories and practical training. A CNA program will teach you all you need to know about how to function properly as a nursing assistant.
The next step in the certification process, after your training, is to apply for the National Nurse Aide Assessment Program examination. This examination will test you in skill and knowledge. If you pass the written/oral exam and the practical skills evaluation, you will be certified by the ATCS of the Licensing and Certification Program. According to federal and state laws, you must be a certified nursing assistant if you wish to work in a certified nursing facility.
Each candidate is only given 3 attempts to pass all the tests. If you still fail after the third attempt, you will be required to complete another training program. Your training is only valid for 2 years. This means that you must also pass all the tests within 2 years of completing a program.
CNA certifications in California must be renewed every 2 years. You must work as a paid nursing assistant for at least 8 hours under the supervision of a registered nurse. In addition, all holders must also complete 48 hours of in-service training or continuing education. A minimum of 12 hours of in-service/CE must be met every year.
If you choose to get continuing education, you must only enroll in educational institutions that are approved by the CDPH. Approved subject that you can take include, but are not limited to, anatomy, biology, psychology, chemistry, anthropology, sociology, therapeutic physical training, nutrition, hygiene, etc. You must record your in-service/CE on this Form (http://www.cdph.ca.gov/pubsforms/forms/CtrldForms/CDPH283a.pdf).
This is a CDP area that is part of Humboldt County. You can find it on the South Fork of Eel River. It is just a few miles southeast of Eureka and around 200 miles from San Francisco. As of the latest census, they have a total population of about 913. The total area of Garberville is 2.762 sq miles. This town is also called the marijuana heartland of the country.
Examples of health care centers that you can find in the city include southern Humboldt Community Healthcare District, Mental Health Service-Humboldt County, Southern Humboldt Community Healthcare, Jerold Phelps Community Hospital and Mary Bendle Health Resource Center. photo attribution: westconn