The active classes in Placerville, California that teach students how to work as a nurse aide are listed on this page. If you have any questions about their training curriculum, taking the CNA certification exam, or program schedules, feel free to call the number provided below
Gold Country Health Center
4301 Golden Center Drive,
Placerville, CA 95667
(530) 621-1100
Placerville Pines Care Center C.N.A. Class
1040 Marshall Way,
Placerville, CA 95667
(530) 622-3400
El Dorado Care Center
3280 Washington Street,
Placerville, CA 95667
(530) 622-6842
Marshall Hospital Transitional Care Unit
Marshall Way,
Placerville, CA 95667
(530) 622-1441
The demand for nursing aides throughout the United States is currently on the rise. If you want to start a career in healthcare, you might want to consider becoming a nursing assistant. This type of work is best suited for individuals who genuinely wish to help other people. Not only does becoming a nursing assistant provide you with plenty of job opportunities but it can also be a great stepping stone if you wish to aim for a higher degree.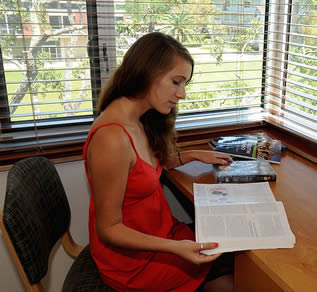 To work as a nursing assistant in California, you must get certified by the Aide and Technician Certification Section (ATCS) of the L&C Program.  The certification process will require you to complete a state-approved NATP, undergo strict background checks, and pass the National Nurse Aide Assessment Program Exam.
NATPs are offered by different institutions and schools such as nursing homes, hospitals, community colleges, vocational and technical colleges, assisted living centers, and private training facilities. Programs that are approved by the CDPH offer at least 150 hours of training, which are divided into classroom lessons and supervised practical training. Most training programs can take an average of 2-6 months to complete.
The state is strict when it comes to background checks. No student may proceed to the clinical portion of the training without requesting for the Live Scan Services. The Live Scans are paid for by the training institution. If you have any complaints about your training facility, please contact your local or nearest CDPH Licensing & Certification District Office. If you do not know where yours is located, please follow this link: http://www.cdph.ca.gov/programs/LnC/Pages/LnCContact.aspx.
When you complete your training, you will receive a certificate of completion, which will prove that you are eligible to apply for the certification exam. You can get an application form from your instructor or download it from Pearson VUE website www.pearsonvue.com. The Pearson VUE Testing Company is responsible for conducting the certification exam. You can also visit their website to download a copy of the Candidate Handbook to get more information regarding the exam.
The exam is divided into a knowledge test and a skills evaluation exam. The results of each part of the exam are released within 10 minutes after being faxed for scoring. If you pass all the tests, your name will be forwarded to the ATCS. The ATCS will then send you your CNA certification within 10 business days. For any concerns please contact the CDPH at (916) 327-2445.
This is the county seat of El Dorado County. It was formerly known as Old Dry Diggings, Dry Diggings, and Handtown. It is also part of the Sacramento–Arden-Arcade–Roseville Metropolitan Statistical Area. As of the latest census, they have a total population of 10,389 people. Major highways that run along the city are U.S. Route 50 and State Route 49. This city has a total area of 5.8 square miles and has a population density of 1,787.2/sq miles.
Examples of health care providers in the city are El Dorado County – Public Health Preparedness, Premier Healthcare, El Dorado Community Health Center, Drummer H Lynn DO Ph.D., DaVita Dialysis Center, Gold Country Health Center, Gastroenterology Medical Clinic, Heben Healthcare, Kinney Optimum Health Center. photo attribution: tulanesally