The CNA classes in Chowchilla, California that are available as of the making of this post are available in detail here. If you want to find out more about becoming certified you can contact them using the number provided below.
Avalon Training Center
1104 Ventura Ave.
Chowchilla, CA 93610
(209) 384-8839
If you want a practical way to enter the medical field, you should try and become a nursing aide. These healthcare workers are currently one of the most in demand professions in the field. The current demand for nursing aides throughout the country is increasing every year. The U.S. Bureau of Labor Statistics believes that this increase will continue up until the end of the decade.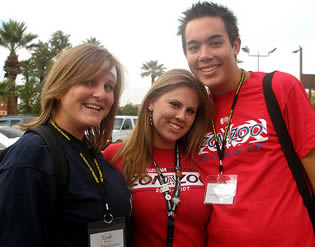 Working as a nursing aide means that you will be working under the watchful eyes of the registered nurses and the medical staff. CNAs help provide the patient's daily needs and assist them with their daily activities such as bathing, dressing, eating, toileting, exercising, and ambulating. Although most nursing aides work in nursing homes and assisted living centers, they are not limited to those places only. You can also find them working in long-term care centers, hospitals, clinics, rehabilitation centers, and even at the patient's own residence.
Since you will be working closely with patients, it is important that you must be equipped with the knowledge and skills to handle different scenarios that you might encounter in different healthcare settings. CNA training programs will teach you all the things that you will need to become a competent nursing aide. During your classes you will get theoretical instruction on primary nursing related tasks and procedures and be given hands-on practice using common on the job skills.
CNA training programs in California consist of 50 hours of classroom instructions and 100 hours of practical training. Students are grouped into batches of 15 and are placed under the care of a registered nurse with a background in teaching adults. While under training, you are not allowed to perform any procedure without the knowledge of the instructor or any procedure that has not yet been taken up in class.
After training, the next step is to apply for the certification exam. You can only work in a state-approved nursing facility for a long time if you are certified by the state's Aide and Technician Certification Section. You must take the examination within 24 months of completing your school training. This exam consists of a written/oral knowledge test and a clinical skills exam. You must pass both parts in order to become certified. If you fail, you have two more tries to pass it. Failing third attempt means that you must undergo retraining before you will be allowed to retake the license exams. Candidates must pass all the tests within 2 years after completing their training to get certified. For more information you can call the state's Nurse Aide Registry at (916) 327-2445.
A certified nursing aide from another state can transfer and work in California by applying for reciprocity. To be eligible, the applicant must have a current certification and a clean record. The applicant will also need to process a request for the Live Scan Services. For any questions, please call the CDPH at (916) 327-2445 or visit www.pearsonvue.com.
This is a city that is located in Madera County. It has a population of 18,720 as of last year's census. Chowchilla is found a few miles northwest of Madera City itself. It has a total area of 7.661 sq miles and a population density of 2,443.5 people per square mile.
Health centers that could be found in this city include Chowchilla Medical Center – Hospital' (559) 665-3768, and Camarena Health Centers Inc. (559) 665-1400. Aside from these two health centers you can also find two of the state's correctional facilities:  Central California Women's Facility and the Valley State Prison for Women. photo attribution: alla2