The available CNA training in Camarillo, California is listed on this page. This page shows all the the recent state authorized programs that are being offered in the city. Call the phone number for more details about enrollment requirements, class schedules, and the cost of signing-up for instruction.
Ventura County ROP
465 HORIZON CIRCLE
CAMARILLO, CA 93010
(805) 388-4421
There are plenty of job opportunities for those who are in the field of healthcare. One of the most in demand professions in the line of work today is nursing assistance. Nursing assistants work under the supervision of registered nurses and provide nursing care to patients in nursing homes, assisted living centers, rehabilitation facilities, and hospitals. The care that they perform is based on what is delegated by the nurses.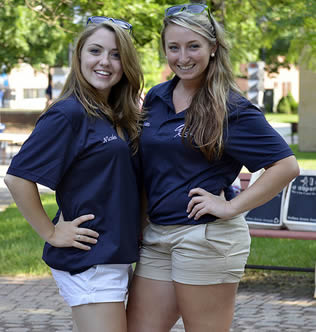 To work as a nursing assistant in California you must pass the National Nurse Aide Assessment Program exam. The exam is conducted and scored by Pearson VUE and consist of a written/oral knowledge test and a skills evaluation exam. Passing both parts of the exam will prove that you are competent as a nursing assistant in both knowledge and skill.
To be able to apply for the NNAAP exam you must first complete a state-approved CNA training program. The California Department of Public Health is responsible for certifying and monitoring training programs. Completing a CDPH-approved program will ensure that your training meets federal and state standards and you will be eligible to apply for the NNAAP exam afterwards.
CNA training consists of 150 hours of lectures and supervised clinical practice. Students will learn about medical terms, human anatomy, medical and surgical asepsis, basic patient care, personal care, and other related concepts and skills.
Every program has its own set of requirements upon enrollment. Many of them however, require the following:
•    Must be at least 18 years old
•    Know and understand Basic English
•    Must at least have a high school diploma
•    Possess a clean criminal record
•    Have complete immunization
A failed test means a fail NNAAP exam. Luckily, each candidate is allowed to retake the exam twice. When retaking you will only be required to retake and pay for the test that you failed. If you fail after your 3rd time, you will be required to complete another 150-hour training program.
RNs, LPNs, and military-trained medics can apply directly for the NNAAP exam without any need for further training. Before submitting their applications to the Regional Testing Center, they must first provide proof of education and training to the CDPH as well as the initial application forms (http://www.asisvcs.com/publications/pdf/070503.pdf).
Camarillo is a city that is part of Ventura County. It has a total population of 65,201. The major highway that you can find near the city is the Ventura Freeway of the U.S. Route 101. It has a total area of 19.543 sq miles and a population density of 3,336.3/sq miles.
The St. John's Pleasant Valley Hospital is considered the 4th largest employer in the city. It has over 500 employees. Other health care centers that you can find in the city include Healthcare Information Techn (805) 482-0535, Pluche Lynn DO (805) 445-3310, Upper Cervical Care The Gentle Way (805) 482-0105, and Dermatology Medical Group of O (805) 482-4646. photo attribution: departmentofed