In the town of Mentone, California one can find the available schools that offer instruction in how to become a certified nurse aide below. For more information about enrolling in class, tuition costs, or taking the examination, just contact the number provided.
Braswell's Ivy Retreat CNA Training Program
2278 Nice Avenue,
Mentone, CA 92359
(909) 794-1189
To work as a nurse aide in California, you must get certified by the state and gain entry into the California Nurse Aide Registry. The NAR contains all the individuals who have met the training and testing standards of both the federal and state. Employers will only hire nurse aides who are on the list.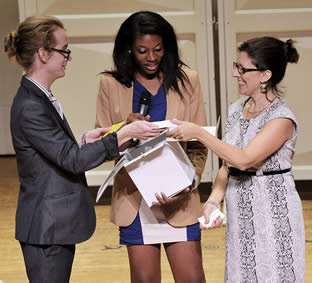 If you are one of the people who have never been certified before as a nurse aide, then the only way for you to gain entry into the NAR is by challenging the National Nurse Aide Assessment Program examination or the NNAAP exam. This exam was designed to test the competency of an aspiring candidate in terms of skills and strength. Only those who are able to meet any of the eligibility routes are allowed to apply and take the exam. You can establish eligibility through any of the following routes:
•    Completing a 150-hour NATP
•    Completing Military Education
•    Completing a Nursing Education Program
The NNAAP exam is divided into two parts. The first part is the 2 hour knowledge test. The knowledge test is normally offered in a written exam. Candidates can also take an oral exam in conjunction to the written exam if he/she has trouble reading English. The second portion of the exam is the skill evaluation. In this part, you will have 25 minutes to perform 5 nursing procedures randomly selected from a set list.
Candidates must pass both parts to get certified. If a candidate fails in any portion, he can immediately reapply and schedule to retake the test he failed. Candidates can only do this up to two times. If you fail after the 3rd attempt, you will no longer be allowed to reapply unless you complete a 150-hour NATP that is approved by the CDPH.
Names on the Registry will only last for 2 years. To keep your name on the NAR, you must renew your certification every 2 years by submitting the renewal forms (http://www.asisvcs.com/publications/pdf/070512.pdf). To be eligible for renewal, you must also provide proof of employment and completion of 48-hours of in-service/CE.
This is a CDP area that is situated in San Bernardino County. According to the 2010 census, their population is now up to 8,720. The total area of the town is approximately 6.2 square miles. The major street in the place is State Route 38 which runs across the area. It is just a few miles from Angelus Oaks and Big Bear.
Examples of health care centers that you can go to when you are in the city include Rose Garden Residential Care (909) 794-1040, Private Testing Center  (888) 249-6716, Family Planning Associates Medical Group  (866) 630-5124, and many more like them. photo attribution: westconn