The CNA classes in Vista, California are provided for you on this page. For more information on how to join a state authorized training course, get enrollment details, class times, and program fees, just contact their number. If you know of a nursing assistant program that is not included here, please submit it to us so we can add it to this page.
Kaplan College – Vista
2022 University Drive
Vista, CA 92083
(619) 630-1555
[Morning and Afternoon classes are available]
You can only work in California as a nursing assistant if you are certified by the state's Aide and Technician Certification Section. The requirements for becoming a certified nursing assistant throughout the country are pretty much similar.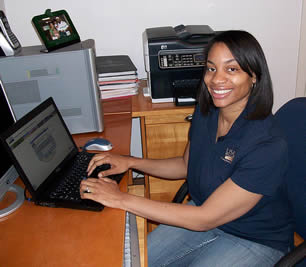 Requirements to get a CNA certification:
•    Complete a state-approved training program
•    Pass the federal and state criminal background checks
•    Submit the Initial Application form (http://www.asisvcs.com/publications/pdf/070503.pdf)
•    Submit the Application form for the NNAAP examination (http://www.asisvcs.com/publications/pdf/070508.pdf)
•    Pass the NNAAP examination
CNA Training Programs
Certified nursing assistant training programs consist of 50 hours of classroom training and 100 hours of clinical practice. Every program is required to teach 16 modules that will cover concepts such as infection control, communication skills, safety and emergency procedures, patients' rights and independence, basic nursing procedures, and many more.
You can find state-approved programs offered by nursing homes, hospitals, clinical centers, long-term care centers, rehabilitation clinics, community colleges, assisted living centers, vocational and technical schools, and government organizations.
Criminal Background Checks
All students are required to be fingerprinted through the Live Scan Services upon enrolling in a state-approved program. No student is allowed to proceed to the clinical area and handle any patient without passing this exam. A copy of the completed Request for Live Scan Services must be sent to the ATCS prior to the start of the clinical rotation.
Initial Applications
Submitting the Initial Applications will finalize your eligibility to apply for the NNAAP exam. You must not submit an application form for the exam without getting clearance from the ATCS. Application forms must be sent to:
California Department of Public Health
Licensing and Certification Program
Aide and Technician Certification Section
MS 3301
P.O. Box 997416
Sacramento, CA 95899-7416
Fax: (916) 552-8785
Submitting the Application Forms for the NNAAP exam
Applications for the exam must be submitted to the Regional Testing Center in your area. If you do not know where yours is, please visit www.pearsonvue.com or www.cdph.ca.gov.
Taking the National Nurse Aide Assessment Program Examination
The NNAAP exam consists of a written/oral knowledge test and a clinical skills exam. Candidates must pass both tests within 2 years after completing their training to get certified. If a candidate fails, he can retake the test he failed up to two times. If you fail after your 3rd attempt or within 2 years after completing your training, you will be required to complete another training program before you can reapply once more.
Vista is a city located in the northern part of San Diego County. Vista is next door to the cities of Oceanside and Carlsbad. As of the latest census, their total population has now reached up to 93,834 . It has a total area of 18.7 square miles and a population density of 5,023.6/sq miles.
Health centers in the city include Tri-City Medical Center (760) 940-5050, Graybill Medical Group (760) 630-2422, Sun Life Medical Group Corp. (760) 945-9885, Jerry Kropp, Psy.D. (760) 208-0898,Mental Health S (760) 631-4691, and Right at Home (760) 690-1147. photo attribution: usdagov