The state recognized training to become a nursing assistant in Tulare, California are listed on this page. The list includes all the school classes available in the city for enrollment at this time. Please contact the faculty through the number provided for more details such as enrollment dates, class schedules and tuition cost.
Tulare Adult School
575 W. Maple
Tulare 93274
(209) 686-0225
Tcove – Tulare Juhsd
4136 North Mooney Blvd
Tulare 93274
(209) 688-5913
[multiple Classes Available]
If you want to start a fulfilling career in the field of medicine, you should consider becoming a nursing assistant. Nursing assistants work closely with patients, often during the entire day. They provide routine care like vital signs taking, and mostly assist the patients with their daily activities such as bathing, dressing, eating, ambulating, toileting, any many more.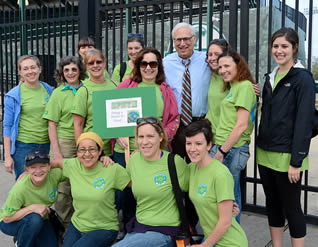 This profession is currently in demand throughout the United States. Depending on where the working area is, you can make an average of $27,000 in a year. California is one of the states where the demand for nursing assistants is the highest. You will easily find work as soon as you become a certified nursing assistant.
If you have never been certified before as a nursing assistant, the only way to get certified is to challenge the National Nurse Aide Assessment Program exam or NNAAP exam. This exam consists of a written/oral knowledge test and a practical skills evaluation. The state has authorized Person VUE to help schedule and conduct the exam. If you wish to find out more, you can go to www.pearsonvue.com and download a copy of the Candidate Handbook.
In order to be eligible to apply you must successfully complete a CDPH-approved CNA program. The programs in California take longer to complete than other states. Programs in CA are required to offer a minimum of 150 hours of training. The training hours are still divided into lectures and practical skills training in a nursing home or a long-term care facility. Depending on the facility that you enroll in, it can take you from 2 to 6 months to complete.
To get certified as a nursing assistant, you must pass all the tests of the NNAAP exam. If there are no technical problems, you can expect the results to be released on your exam day. If you pass all the tests, you can expect your CNA certification to arrive at your address within 10 business days after passing.
If you wish to check your status as a certified nursing assistant, you can call the ATCS at (916) 327-2445 or visit http://www.apps.cdph.ca.gov/cvl/SearchPage.aspx and simply enter your name or certification number.
Tulare is a city that is located in Tulare County. It is located a few miles south of Visalia. According to the census of 2010 the city has now a population of more than 59,278 residents. Ports that are near Tulare include the Stockton seaport and the Sacramento seaport. It has a total area of 21.016 sq miles and a population density of 2,820.6/sq miles.
Health care clinics and facilities that you can find in this city include Tulare County Pediatric Healthcare (559) 688-5437, Tulare Community Health Clinic (559) 686-9097, and many more like them. photo attribution: tulanesally