The nursing assistant classes in Yucaipa, California that are provided in the list are all the approved courses available for sign-ups. The list also includes all the health care provider and hospital nurse aide training programs that are being offered in this city.
Braswell's Community Convalescent Center
13542 2nd Street,
Yucaipa, CA 92399
(909) 795-2421
Braswell's Hampton Manor Nurse Aide Training
11970 4th Street,
Yucaipa, CA 92399
(714) 790-2273
Braswell's Yucaipa Valley
35253 Avenue H,
Yucaipa, CA 92399
(909) 795-2476
California is one of the best places to start a career as a healthcare provider. The increasing population of the elderly has caused a great increase in the need for healthcare workers. Certified nursing assistants are among the most in demand healthcare providers in the state. If you wish to become a nursing assistant, then it is important for you to know what the requirements are.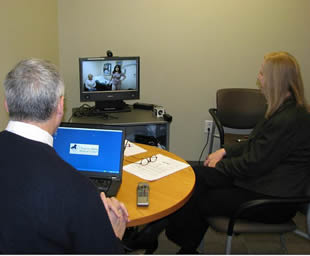 According to the law, only certified nursing assistants are allowed to work in a state-approved healthcare facility. The state's Aide and Technician Certification Section is the one responsible for certifying nursing assistants in the state. In order to get certified you must pass the National Nurse Aide Assessment Program examination or the NNAAP exam.
A pencil is not the only thing that you will need when taking the NNAAP exam. This exam consists of a written/oral test and a clinical skills evaluation. You must pass both tests to get certified. The state has asked Pearson VUE to help conduct, score, and release the exam results. Each candidate is given 3 chances to pass the certification exam.
To help you prepare for the exam as well as make you qualified to apply for it, you must successfully complete a state-approved CNA course. These courses take 150 hours to complete. You can find them offered through hospitals, nursing homes, assisted living centers, government organization, technical and vocational colleges, community colleges, and other institutions and schools. There are also certain websites that are allowed to offer the lecture portion of the training.
To further your preparation, you can visit www.pearsonvue.com or www.cdph.ca.gov and download a copy of the Candidate Handbook. This handbook will contain important information as well as sample test and self-assessment reading exams and a complete skills list. It will also contain the coverage for the knowledge tests.
If you are able to pass all the tests of the NNAAP exam, your name will be added to the Nurse Aide Registry. Employers will only hire nursing aides who are listed in the NAR. They are required to verify each applicant's certification before hiring them. If you wish to check your own status as a certified nursing aide, you can do so by going to http://www.apps.cdph.ca.gov/cvl/SearchPage.aspx.
This city is a part of San Bernardino County. You can find this city just a few miles east of San Bernardino itself. It has a total population of 51,367 people, according to the latest census that was done. Yucaipa has a total area of 27.893 sq miles and has a population density of 1,841.6/sq mile.
Health care centers and providers that are in the city include Beaver Medical Group – Yucaipa Offices, Insight Behavioral Health Associates, Redlands-Yucaipa Guidance Clinic Association, Braswell Family Senior Care, Etas Health Care Prod, and Tots to Teens Pediatric Medical Clinic. photo attribution: usdagov