School classes in Crescent City, California that teach nurse aide preparation are listed below. You can choose to either go to the location shared on this page, or contact the phone number provided for more information about their classes or other inquiries.
College of the Redwoods
883 WEST WASHINGTON BLVD
Crescent City, CA 95531
(707) 464-7457
CNA Training Center
1341 NORTHCREST DRIVE
Crescent City, CA 95531
(707) 465-4186
AMERICAN RED CROSS DEL NORTE
1672 NORTHCREST DR
Crescent City, CA 95531
(707) 464-2277
Becoming a nursing assistant can be one of the best career choices that you can make. This is one of the most in-demand jobs in the field of health today. Getting certified as a nursing assistant will also open new job opportunities for you. Compared to other career choices, becoming a nursing assistant is very practical.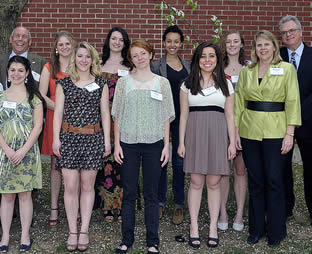 Like most states, the state of California requires an aspiring nursing assistant candidate to first complete a training program that is approved by the Department of Public Health. Certified programs are offered by several public and private institutions and schools. There are also certain websites that offer online courses.
Certified training programs are headed by registered nurses with at least 2 years of experience and have taken up continuing education about planning, implementing, and reviewing of educational programs. The program consists of 150 hours of training, which are divided into lectures and practical training. Licensed vocational nurses, psychologists, gerontologists, nutritionists, and physical therapists may also act as supplemental instructors to the students.
The NNAAP exam is available to you within 2 years of completing your training. Taking the NNAAP exam in an important step since you will receive a CNA certificate if you pass all the tests. Employers will check every applicant if they are certified by the ATCS and will only hire those who are. They can check on an applicant's certification by simply going to http://www.apps.cdph.ca.gov/cvl/SearchPage.aspx.
The NNAAP exam is divided into a written/oral knowledge test and a skills evaluation exam. Both of these tests are taken on the same day. The State has authorized Pearson VUE to help conduct the exams at approved testing sites. In accordance with the Americans with Disabilities Act, candidates with certain disabilities can request to have additional accommodations when taking the exam. The request must be made upon applying for the NNAAP exam. Requests made on the exam date will not be accommodated.
To get certified you must pass all the tests within 3 attempts. CNA certifications in this state are only valid for 2 years. If you want to keep your eligibility to work, please renew your certification before it expires. An expired certificate can only be renewed by passing a competency evaluation exam. Please note that no nursing aide is allowed to continue working with an expired certificate.
Named for its crescent-shaped sandy beach that is found south of the city of Crescent City, it is the county seat in Del Norte County, CA. The census of 2010 stated that their population is around 7,643 which have almost doubled within the span of 10 years.  Located at the Pacific Coast, this place houses the headquarters for the Reedwood National Park and the Battery Point Light.
One of the top employers in the city includes the Sutter Coast Hospital and the Crescent City Convalescent Hospital which are both found within the city itself.  Other Health Centers that could be found within the city includes the Del Norte Community Health Center (707) 465-0146, the Del Norte County Health Department (707) 464-3191, the Pacific Northwest Physical (707) 464-9511, and the Crescent City Family Practice (707) 464-6700. photo attribution: westconn