The training offered by state approved schools in San Mateo, California to help one become certified as a CNA are shared below. Applicants will need to pass several requirements in order to qualify for enrollment. Call the facility to learn more about their criteria to join and next class enrollment period.
Brookside Convalescent Hospital
2620 Flores Street,
San Mateo, CA 94403
(415) 349-2161
Mills-Peninsula Extended Care
101 South San Mateo Drive, 4th Floor,
San Mateo, CA 94401
(650) 344-6353
San Mateo Convalescent Hospital
435 North San Mateo Drive,
San Mateo, CA 94401
(650) 342-6255
If you wish to work as a nurse aide in California then it is important that you know what the requirements are. You can only work as a nurse aide in a state-approved nursing home or facility if you are certified as one. The certification process in this state is generally the same as the others. It begins by entering a CNA training course and ends with you passing the National Nurse Aide Assessment Program examination.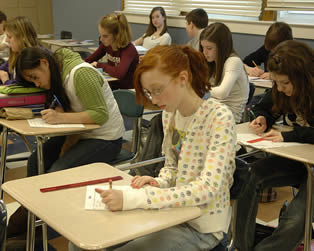 Certified nurse aide training courses in California offer a minimum of 150 hours of training, which is longer than most courses. Like every other course their curriculum is divided into classroom lessons and supervised clinical practice. Before students go to the clinical area to take care of actual patients they must first spend 16 hours learning about infection control, patients' rights and independence, communication and interpersonal skills, safety and emergency procedures, and basic and personal care. Depending on the program you choose to enroll in, it can take you 2 to 6 months to complete a program.
The state is very strict when it comes to background checks. All students are required to be fingerprinted and undergo the background checks. The checks are done through the Live Scan Services at federal and state levels. The training institution is required to send a copy of each student's completed Request for Live Scan Services to the ATCS before the start of the clinical rotation of the training.
The National Nurse Aide Assessment Program exam was designed to test the competency of each nurse aide candidate in skill and knowledge. Only those who pass all the tests will get certified by the California Aide and Technician Certification Section. Employers are required to verify each applicant's certification before hiring them.
CNA certifications are only valid for 2 years. The ATCS sends out notices at least 4 months before a certification expires. Every nurse aide must renew his certification to keep his eligibility to work in a certified healthcare facility. No nurse aide is allowed to continue working with an expired license. To be eligible for renewal you must find work as a paid nurse aide and complete 48 hours of in-service training.
San Mateo is a city within the county named after it. It is Spanish for Saint Mathew. It is also located in the San Francisco Bay Area. It has a population of approximately 100,000 people, as of the 2010 census. You can find this city between Burlingame, Foster City, Belmont, and Hillsborough. It has a total area of 15.884 sq miles and a population density of 8,013.7/sq mile.
Included in the list of top employers are San Mateo Medical Center, and Mills-Peninsula Health Services. Other noteworthy health care providers and centers that you can find in the area are San Mateo County Medical Association, Holistic Well Being-Holistic Health Center, Project Focys, Zouves Fertility Center, Crisis Services – Elder Mental Health Outreach, Satellite Healthcare Inc., and many more. photo attribution: departmentofed