Below are the latest institutions in Alpine, California that are currently available for nursing assistant instruction. If you know any state recognized programs in town that are being offered, contact us so we can add them to the page.
[Currently all CNA Classes in Alpine, CA are closed.]
Becoming a CNA is one of the most practical means of gaining entry into the field of Health. Nursing aides in California get some of the highest salaries, earning an average of $27,600 in a year, and are very in demand in this line of work.  To work as a nurse aide in this state, you must have an ATCS-issued certificate. The certification process will involve completing an approve NATP, passing the national background check, and passing the certification examination.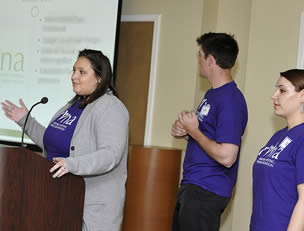 The California Department of Public Health is in-charge of approving and monitoring nursing aide training program. Any training facility that wishes to teach nursing aide training must first get certified before handling any student. Approved programs are required to offer no less than 150 hours of training. Their curriculum is divided into theories and practical training, and consist of 16 different modules.
The background checks for criminal records are done while you are still in training. Before any student is allowed to proceed to the practical training portion of the program, they must first get fingerprinted and undergo the Live Scan. The CDPH requires most training facilities to pay for the Live Scan Services. If you have any problem with this, you can call your nearest L&C District Office. You can find a complete list by following this link: http://www.cdph.ca.gov/certlic/facilities/Pages/LCDistrictOffices.aspx.
By completing an approved training program, a nursing assistant candidate will become eligible to apply for the certification exam. The certification exams in CA are handled by the Pearson VUE Testing Company. If you visit their website at www.pearsonvue.com you can:
•    Download a copy of the Candidate Handbook
•    See the Regional Test Site testing dates
•    Download a sample of a Nursing Assistant Practice Written Examination and Skills Check List
•    Download a complete Application Packet
The certification exam consists of a written/oral 70-item multiple-choice knowledge test and a clinical skills examination. You must pass all the tests to get your CNA certificate. Candidates are only given 3 attempts to pass. If you still fail after your third attempt, you are required to complete another NATP before you can reapply.
CNA certificates must be renewed every 2 years. To avoid any problems when you renew, please inform the CDPH if you changed your name or address within 60 days of that change. Aside from completing the Recertification Forms, you will also be required to provide proof of employment and complete 48 hours of in-service training or continuing education. Continuing Education Units must only be taken at CDPH-approved educational facilities.
Alpine is a CDP that is part of San Diego County. As of the census of 2010, they have a total population of about 14,236 which increased about 1000 citizens for the last 10 years. Alpine has a total area of 26.785 sq miles and a population density of 531.5/sq miles. The original inhabitants of the area used to be the Kumeyaay tribes. Other tribes that you can find in the city include the Vieejas band of the Kumeyaay Tribes.
Examples of health care centers that you can avail in the city include Southern Indian Health Council 619-445-1188, West Coast Eyecare Associates 619-445-2687‎, Alpine Creek Family Medicine 619-445-0204, Advanced Custom Skin Care 619-445-0158, and So Cal Medical 619-722-6492. photo attribution: westconn