Those interested in becoming CNA's can find the available nurse aide classes in Truckee, California listed below. For more information about course requirements, schedules, tuition costs, and taking the California examination, just call the number provided below.
Tahoe Forest Hospital Extended Care
P.O. Box 759,
Truckee, CA 95734
(530) 582-3251
According to the Nursing Home Reform Act, all aspiring nursing aide candidates are now required to take and pass the National Nurse Aide Assessment Program examination in order to become a certified nursing aide.  The NNAAP exam was developed to evaluate each candidate's competency and establish a standard that all nursing aides must meet.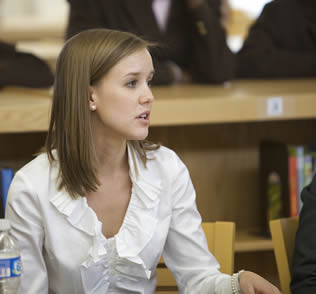 The NNAAP exam is a two-part exam. The first is the written (oral) examination while the second is the skills evaluation. Candidates must pass both parts to get certified. Candidates are only given 3 attempts to pass. If a candidate fails for the 3rd time he will be required to undergo retraining.
To be eligible to take the NNAAP exam you must successfully complete a training program that is approved by the state. The best way to do this is to complete 150-hour CNA training program. Most programs in the state can be completed within 6 months of continuous training.
Initially, the first part of the NNAAP exam is the written exam but a candidate can request to have an oral exam instead if he has any trouble reading English. The oral exam contains the same number of questions and is still multiple-choice. There is however, an additional payment of $15 if ever a candidate should opt for the oral exam. If you have trouble deciding on which type to take, you could go to www.pearsonvue.com and check out their Self-Assessment Reading Exam.
In the Skills Test, candidates are asked to perform 5 different nursing procedures in front of an evaluator. Candidates must perform all 5 procedures with 80% competency to pass this part. If you want a copy of the Skills List that may come out of the exam, you can download a copy of the Candidate Handbook (http://www.asisvcs.com/publications/pdf/070500.pdf).
The Score Reports for all the tests are normally released on the same day. If you have any questions about your Report, you can call the CDPH at (800) 475-8290. Pearson VUE, for security purposes, will not release the results through the phone. If you wish to check your status as a nurse aide, you can go to http://www.apps.cdph.ca.gov/cvl/SearchPage.aspx.
The ATCS is responsible for releasing CNA certificates in California. If you pass all the tests you can expect your certificate to arrive at the mailing address you provided during application within 10 working days.
Truckee was originally known as Coburn Station. This is a town that is incorporated in Nevada County. As of the 2010 census, they have a total population that went up to 16,180 from 13,864 in a span of 10 years. It has a total area of approximately 33.654 sq miles where 3% of it is water. Its population density is 480.8/sq mile.
Health care centers that you can find within the town include All Natural Health Care (530) 550-1900, Tahoe Forest Health System (530) 587-3769, Truckee Tahoe Medical Group (530) 581-8864, Tahoe Forest Cancer Center (530) 582-6450, North Lake Pediatrics, (530) 587-3523, and Renewal Dermatology & Laser (530) 550-0440. photo attribution: departmentofed