The nursing assistant programs open for the public to enroll in within Martinez, California are listed below. This list includes private technical schools, public colleges, and health care faculty training classes.
Alhambra Convalescent Hospital
331 Ilene Street
Martinez, CA California 94553
(510) 228-2020
Martinez Adult Education
600 F Street
Martinez, CA 94553
(925) 228-3276
Martinez Convalescent Hospital
4110 Alhambra Way
Martinez, CA 94553
(510) 228-4260
Muir Senior Care and Rehabilitation
1790 Muir Road
Martinez, California 94553
(925) 228-8383
A CNA certification is a requirement to work as a nursing aide in California. A nurse aide certification will show both your employer and patients that you are a competent nursing aide in both knowledge and skills.  Since there are a few things are involved in the certification process, it is important that you should know what they are to help you prepare.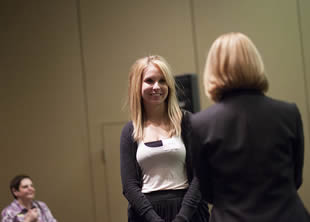 CNA Certification process involves the following:
•    Completing a state-certified training course
•    Passing the federal and state criminal background checks
•    Passing a medical and physical exams
•    Submitting the Initial Application forms to the ATCS
•    Applying for the NNAAP exam
•    Taking the NNAAP exam
Certified Nurse Aide Training Courses
Enrolling in a CDPH-approved CNA course is one of the best ways to qualify for the NNAAP exam. These courses consist of 150 hours of both theory and clinical practice. These two are taught at the same time by a qualified CNA instructor. Depending on the course you choose, it can take you from about 2 to 6 months to complete your training.
Background Checks
The background checks are usually done upon enrollment. Students are required to complete a Request for Live Scan Service form which you can get from www.cdph.ca.gov. A copy of the completed request must then be submitted to the CDPH prior to the start other clinical rotation.
Application Forms
All necessary forms are usually given by your instructor. The Initial Application form (http://www.asisvcs.com/publications/pdf/070503.pdf) must be submitted and processed by the ATCS before you send your application for the NNAAP exam (http://www.asisvcs.com/publications/pdf/070508.pdf) to the Regional Testing Center in your area.
The payment of $90 must be sent to the testing center along with the application form. There is an additional fee of $15 for those who requested to take an oral exam. Payments must be made in the form of a money order, cashier's check, or company check. Cash and personal checks are not accepted.
National Nurse Aide Assessment Program Exam
This exam is divided into two parts – a 70-item oral/written test and a skills evaluation. You will be required to perform 5 random nursing skills in front of an evaluator. In order to get certified, you must pass both tests within 2 years after completing your training.  If you fail you will have another 2 attempts to pass the test(s) you failed. You will be required to undergo retraining if you fail for the 3rd time.
The city of Martinez is located in Contra Costa County. It has a current population as of 2010 of 35,824. Two of the largest employers in town are Kaiser Permanente, and the Veterans Health Administration. Other health care providers in town are the Contra Costa Regional Medical Center, and Contra Costa Health Services. photo attribution: codnewsroom