If you live in the area of Turlock, California you can find the latest nursing assistant classes that are open listed here. Each program found on this page has been recognized by the state and will grant you access to certification testing. Call the phone number for the institution to learn more.
College Of Medical Arts Turlock Nursing & Rehab
1111 East Tuolomne Rd.
Turlock, Ca 95382
(209) 632-7577
[multiple Classes Available]
Yosemite ROP – Turlock Unified School District
P.o. Box 819013
Turlock, Ca 95381
(209) 667-0643
Turlock Adult School
1564 Canal Dr; P.O. Box 1105
Turlock, Ca 95380
(209) 667-0643
Nursing aides are people who are trained to help nurses provide nursing and nursing-related care to patients who are found in nursing homes and other healthcare facilities. Nursing aides are important members of the medical team; and becoming one is the best way to start a career in the field of medicine. All you need to start working as a nursing aide is to get certified. This can be achieved by challenging the National Nurse Aide Assessment Program examination or the NNAAP exam.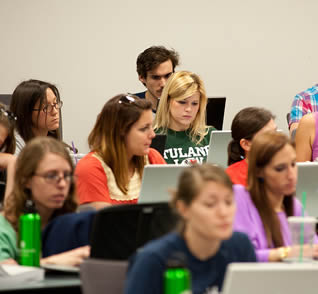 The NNAAP exam was developed to determine the competency of an aspiring nursing aide to function properly in terms of both knowledge and skill. It serves as a standard for all nursing aides throughout the United States. The NNAAP exam in California is currently conducted by Pearson VUE. Candidates who have never taken this exam before must challenge both its written/oral knowledge test and its clinical skills evaluation. Candidates must pass all the tests to get certified.
All nursing aide student candidates are required to complete a CDPH-approved NATP. NATPs in California take 150 hours to complete. Like any other approved program, the training hours are divided into lectures and clinical practice. While still under training, students are not allowed to perform any nursing procedure that was not covered in the classroom. Students will learn about infection control, mental health, communication skills, safety and emergency care, human anatomy, medical terminology, and many more.
Upon completing your training, you will now be able to submit your application form to your nearest Regional Testing Center. For those located in Northern California, send application forms and requirements to:
Mission College
3000 Mission College Bvld MS 19
Santa Clara, California 95054
Fax: (408) 855-5213
For those located in Southern California:
Regional Testing Center
Golden West College
15744 Golden West Street
Library 116
Huntington Beach, California 92647
Fax: (714) 895-8994
Website: http://www.regionaltestingcenter.org
Once the testing center receives your application, they will mail you information regarding your exam, including your exam date. Exam Scheduling is on a first-come first-serve basis. If you are unavailable on your scheduled date, please inform the testing center at least 2 business days before your exam date. You are entitled to one free rescheduling. You can also visit www.pearsonvue.com to check for the available testing site dates.
Turlock is a city with a total population of 68,549. It is part of Stanislaus County and is the second-largest city in the entire county. You can find Turlock situated between Modesto and Merced at the intersection of State Route 99 and 165. It has a total area of 16.9 square miles and a population density of 4,049.4/sq miles.
Health care clinics and centers located in the area include Turlock Urgent Care, Express Lane Urgent Care, Romeo Medical Clinic, Aspiranet Behavioral Health Ad, Turlock Dialysis, STD Test Express, Cornerstone Health Center, Golden Valley Health Centers, and Emanuel Medical Center. photo attribution: tulanesally