The classes for nurse aides in West Hills, California are all shown to you on this page. If you know other certified nursing assistant classes or health care provider nurses aide programs that are being offered in the city, please contact us and we will add them to the list.
[There are no active CNA Classes in West Hills, CA that are currently open for enrollment.]
A CNA license is required in order to practice as a nursing aide in California. This type of career has a high demand in the state because of the increased number of people who need help with their daily activities, especially when it comes to their health. As a nursing aide, you will be helping the patients with the use of the different basic nursing skills that will be taught to you during your training.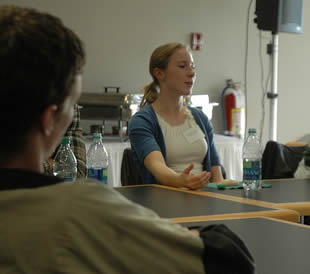 You can only work as a nursing aide in California if you are certified by the Aide and Technician Certification Section. To get certified, you must pass the National Nurse Aide Assessment Program. This exam consists of a written/oral knowledge test and a clinical skills exam. The state has asked the help of Pearson VUE in conducting the exam at approved Regional Testing Centers because of the number of applicants.
All student nursing aides are required to successfully complete a CDPH-approved CNA training program before applying for the NNAAP exam. CNA training in CA consists of a minimum of 50 hours of lectures and 100 hours of clinical practice. Both the classroom and practical training are taught concurrently. Most programs in the state can be completed within 6 months of continuous training.
Enrolling in a state-approved program will not only make you eligible to apply for the exam, it will also provide you with the knowledge and skills needed to pass the NNAAP exam. To help you better prepare for the exam, you can download a copy of the Candidate Handbook from www.pearsonvue.com or www.cdph.ca.gov. This handbook contains sample tests that you can practice on as well as a complete Skills Check List. If you are having second thought about which version of the knowledge test to take, the handbook also contains a Self-assessment Reading Test.
If you want to further your learning and training, you could enroll in an HHA training program while you are still completing a CNA program. HHA training for those who are already enrolled in a program consists of a 20 hours of lectures and 20 hours of clinical practice.
If you pass all the tests, then your certificate will be sent to your address within 10 days after passing. Your certification will only be valid for 24 months and must be renewed before it expires. To be eligible for renewal, you must work for at least 8 hours and complete 48 hours of in-service training from an approved training program. If you fail to renew your certification, you will not be allowed to continue working.
This is a city in the western part of the San Fernando Valley. It is in a region of Los Angeles County. You can find that this small community is bordered by places like Chatsworth, Canoga Park, Woodland Hills, Hidden Hills, and the Simi Hills. This community has a total land area of approximately 8.53 sq miles. According to the latest census, they have a total population of 41,426 people and a population density of 4,551/sq mile.
The major hospital that is serving the community is the West Hills Hospitals and Medical Center. Other health care centers that you may find within the area include HealthCare Partners Medical Group, West Valley Sleep Disorders Center, San Fernando West Kidney Center, Health Care Property Investors Inc., Valley Surgical Center, and STD Test Express. photo attribution: ufv