The training found in Mount Shasta, California that teaches students to become certified nurse aides are shared here. Once enrolled one will receive theoretical instruction in to health care techniques and procedures as well as skills practice. Call to learn more about the school enrollment opportunities.
Mercy Medical Center –
914 Pine Street,
Mount Shasta, CA 96067
(916) 926-6111
To work as a nurse aide in California you must have a CNA certification issued by the Aide and Technician Certification Section of the L&C Program. There are different routes that you can take to get certified. You can complete a state-approved nurse aide training course, get military education as a medic or corpsman, or complete an education program for nurses.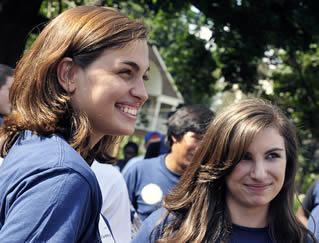 Completing any of those routes mentioned will make you eligible to apply for the certification exam. The certification exam was developed by the National Council of State Boards of Nursing, Inc. to test each nurse aide's competency in terms of skill and knowledge. This exam comprises a 70-item written/oral test and a practical skills demonstration. The state has authorized Pearson VUE to help conduct and score the exam. You can go to www.pearsonvue.com to get a copy of the application packet or the Candidate Handbook.
Each candidate is only given 3 attempts to pass. These attempts are only valid for 24 months after completing a training program. If you fail to pass all the tests within 3 attempts and within 2 years you will be required to undergo retraining.
Another way of getting certified in California is by applying for reciprocity. This route is only available for individuals who are already certified as a nurse aide in another state. Applicants must have a valid certification and a clean record when applying. All applicants are required to undergo the fingerprinting in California and pass the national criminal background checks.
Certified nurse aides are required to renew their certifications every 24 months. If you fail to renew yours you will lose your eligibility to work in a nursing facility. An expired certificate cannot be renewed but can be reactivated by passing a competency evaluation exam within 2 years after your certificate has expired. For more information, please follow this link: http://www.apps.cdph.ca.gov/cvl/SearchPage.aspx.
This city is a part of Siskiyou County. It is located behind the actual Mt. Shasta. It is also very near to the volcano. As of the census of 2010, they have a total population of approximately 3,394 people which went down from 3,624 back in 2000. The total area of the city is 3.770 sq miles. It has a population density of 900.3/sq miles. It is along Interstate 5 which is south of Weed.
Health care providers and facilities that you may find in this city include Siskiyou County – Behavioral Health Services, O'Sullivan Glen S MD, Mercy Medical Center Physician Referral, STD Test Express, Community Health Plan of The Siskiyous, and Cohn Alan DO. photo attribution: westconn