The CNA schools offering enrollment at this time in Escondido, California are listed for you on this page. If you know of other licensed courses that are providing instruction within this city, send them to us and we will add them to the list.
Escondido Adult School/ROP
220 West Crest St.
Escondido, CA 92025
(619) 739-7300
[Morning, afternoon, and summer classes are available]
http://escondidoadultschool-rop.org/
If you want to work in the field of medicine, then you should consider becoming a nursing aide. Nursing aides are very in-demand not just in California, but in other states as well. If you are considering training to become one, then it is important that you know what the requirements are.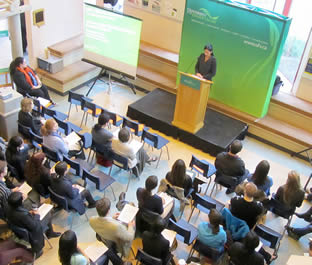 The requirements to work in a state-certified healthcare facility are generally the same across the country. In order to become one, you must complete a state-approved training program and challenge the certification exam afterwards. If you have any questions where or not a training course meets current state specifications you can call the Training Program Review Unit at (916) 552-8873 to verify it is accepted.
CNA training in California consists of 50 hours of classroom training and 100 hours of clinical practice. Every training program is headed by a licensed nurse with at least two years of nursing experiences and a background on training adults. Students are guided throughout the training period by an instructor, and are not allowed to perform any procedure that has not yet been taught in the classroom.
Completing a CNA program will make you eligible to apply for the certification exam. Individuals who took a semester learning the Fundamentals of Nursing, like nursing students/graduates, registered nurse and licensed practical nurses, are also allowed to apply for the exam. To ensure that they are eligible, they are encouraged to call the ATCS at (916) 327-2445 before submitting their application forms.
You can then apply for the exams after your training, or have your schools administrator help you schedule a time and place to take the them. If you feel that you are still not ready, you will be given a maximum of 24 months to pass the exams from the time you finished your instruction.
The certification exam consists of a multiple-choice knowledge test and a clinical skills test. Those who will pass both parts of the exam will be certified by the ATCS and will receive a CNA certificate. Because of the number of people who are trying to become a nursing aide, the state has asked Pearson VUE to help conduct, score, and release the exam results.
Every applicant is given three tries to pass the test. If they fail for the 3rd time, they must undergo retraining. Once you successfully pass both parts you are granted certification and given an active status on the online registry database. For all of the details regarding requirements or to get further clarification about how you can qualify you can contact the CA Department of Public Health by email at cna@cdph.ca.gov, or via phone at (916) 327-2445.
To help you prepare for the exam as well as give you a better understanding, you can go to www.pearsonvue.com or www.cdph.ca.gov and download a copy of the Candidate Handbook. This handbook contains important information as well as sample test and a complete Skill Check List of what will come out of the exam.
CNA certifications are only valid for 24 months after passing the exam. To keep your eligibility you must renew your certification before it expires. A notice is sent out by the ATCS 4 months before the expiration of your certification. You can only renew your certification if you have worked for at least 8 hours as a paid nursing aide as well as complete 48 hours of in-service training or continuing education within the last 2 years. For more information about how to renew your certification, please follow this link: http://www.cdph.ca.gov/certlic/occupations/Documents/How-to-Renew-Your-Cert.pdf.
Escondido has a total population of 143,911 which makes it the 4th largest city in San Diego County. You can find this city situated north of San Diego. It is considered one of the oldest cities in San Diego County. Escondido has a total area of 36.989 sq miles and a population density of 3,890.6/sq miles.
You can find Palomar Medical Center east of its downtown. It is the only trauma center in the northern part of the county. You can also find the Palomar West situated in between Interstate 15 and State Route 78. Other health centers include Children's Medical Group, California Heath Center, Neighborhood Healthcare, Immediate Family Medical Care, and Harmony Community Wellness. photo attribution: ufv