A list of CNA classes in Delano, California are provided below. Just call the phone number that is provided with the detailed list to gain additional information on how to get your nursing assistant certificate by enrolling in a training school or program.
Delano Adult School
1811 Princeton St
Delano, CA 93215
(661) 720-4173
If you want to work in California as a nursing aide, then you must know what the requirements are. According to the OBRA of 1987, nursing aides must now be properly trained and certified to work in a state-approved nursing facility.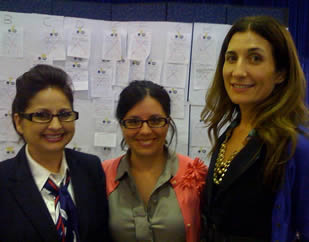 CNA training in California takes at least 150 hours to complete. Students will spend their time in the classroom for lectures and in the clinical area for practical training. During the entire program, students will be handled by a qualified nurse with background experiences in training adults. Students are not allowed to perform any procedure that has not yet been taught in the classroom nor are they allowed to perform without the knowledge of the instructor.
Although each program has its own set of requirements, most of them will only accept students who meet the following conditions:
•    Age: at least 18 years old
•    Educational Attainment: at least high school graduate
•    Criminal Background: must pass the federal and state background checks
•    English Proficiency: must understand and speak Basic English
•    Health: physically healthy and complete of all necessary immunizations
Completing an approved program will make you eligible to apply for the certification exam. Taking the certification exam is the final step in becoming a CNA. Individuals who took units on the Fundamentals of Nursing, like registered nurses, LPNs, nursing students and graduates, are allowed to apply for the certification exam without the need for further training.
The certification exam is divided into two parts – the knowledge test and the skills evaluation exam. The knowledge test is initially offered as a written exam; but candidates who have trouble reading English may request for an oral exam. Payment for the certification exam is $90. An additional $15 is charged for those who want to take the oral test.
On the day of your exam, please arrive at least 20 minutes before the actual scheduled time. Latecomers are not allowed to enter the testing area once the exam has started. Candidates must pass both exams to get certified. In case of failure, candidates are allowed to reapply and retake the exam twice.
The exam results are normally released on the same day. If you pass all the tests, your name will be forwarded to the Aide and Technician Certification Section. The ATCS will then send you your CNA certificate within 10 days after passing. If you fail to receive yours, please call the ATCS at (916) 327-2445.
Delano is a city that can be located within Kern County, CA. It is just north of Bakersfield and has an elevation of 315 feet. Its population as of last year's census has already reached up to 53,041 from what was once 38,824 about 10 years ago. Agriculture is the major industry in this city and is well known for its table grapes.
Clinics that can be found within Delano includes Child Guidance Clinic (661) 725-1042, Desert Counseling Clinic Inc-Substance Abuse & Mental Health Services – Outreach & Youth Alternative Center (661) 721-7036, STD Test Express (661) 438-1216, Kern Allergy Medical Clinic (661) 721-8832, Delano Community Health Center (661) 725-7175, Medical Clinic (661) 725-7299. photo attribution: usdagov