Those in the city of Atwater, California who wish to enroll in nursing assistant trainingc an find the latest schools available on this page. For more information about class schedules, program requirements, or tuition fees, you can contact them through the number provided.
College of Medical Arts – Anberry Rehabilitation Hospital
1685 Schaffer Road,
Atwater, CA 95301
(866) 623-1183
Email: info@cmaschool.org
(Different schedules and classes available)
If you wish to become a nursing assistant in California, then it is important that you gain the knowledge and skills that you will need when you take care of patients as a nursing assistant. You can learn all that you need by attending a CDPH-certified NATP. Certified NATPs take at least 150 hours to complete. Their training consists of 50 hours of lectures and 100 hours of supervised training. During the entire training, students will be placed under the care of a clinical instructor.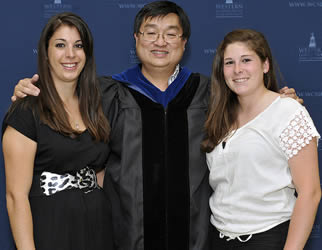 CNA instructors are registered nurses with at least 2 years of nursing experience. One of those years was spent working in a long term care facility. Approved instructors are required to complete a 24 hours of continuing education about planning, implementing, and evaluation of education programs in nursing.
Once you complete a certified NATP you will be allowed to apply for the certification exam. A nursing aide can only work in an approved health care facility if he or she is certified by the Aide and Technician Certification Section. The certification exam is conducted by Pearson VUE. You can visit their official website at www.pearsonvue.com to:
•    Download a copy of the Candidate Handbook (contains more detailed information about the exam)
•    Download a copy of the application packet
•    Check and see the Regional Test Site testing schedules
•    Download a copy of a sample of the written knowledge test and a complete Skill Check List.
Application forms must be complete and include the payment of $90 for both knowledge and skills test. They must be sent to your respective Regional Center at:
Northern Region
Mission College
3000 Mission College Boulevard MS #19
Santa Clara, CA 95054
Fax: (408) 855-5213
Southern Region
Regional Testing Center
Golden West College
Golden West Street
Library 116
Huntington Beach, CA 92647
Fax: (714) 895-8994
If you pass all the tests you will receive your CNA certification. If you fail in any test, you will need to reapply and retake the test you failed. You can only do this up to two times. If you fail for the 3rd time you will no longer be allowed to apply for the exams unless you undergo retraining.
CNA certifications are sent out by the ATCS within a few days after you pass. To maintain your eligibility to work as a nursing aide you must keep your certification active by renewing it every 2 years. No individual is allowed to work with an expired certification. For more information, please follow this link: http://www.cdph.ca.gov/certlic/occupations/Documents/How-to-Renew-Your-Cert.pdf.
Atwater is a city that is part of Merced County. It is on U.S. Route 99. It is also just a few miles northwest of Merced itself. As of the latest census, they now have a total of 28,168 citizens.  The total area of the city is approximately 6.096 sq miles and has a population density of 4,620.7/sq miles.
Health care centers that you can avail in the city include Castle Family Health Centers – Castle Medical Clinic, Castle Family Health Centers, Mother Cynthia's Residential Care Facility, Atwater Medical Group, Castle Medical Clinic, and Castle Family Health Centers – Castle Urgent Care. photo attribution: westconn