Those who reside in the area around Pico Rivera, California can find the nurse aide schools that are open at this time listed below. Students will receive health care skills practice while in a medical setting as well as fundamental medical theory. Call to find out how to enroll.
[There are no CNA Classes in Pico Rivera, CA are currently open for enrollment.]
California is one of the best places to train and become a nursing aide. Nursing aides in this state receive some of the highest salaries throughout the country, making an average of $27,000 in a year. The demand for nursing aides in California is also greater than the national average. You will have no trouble looking for work once you become a certified nursing aide.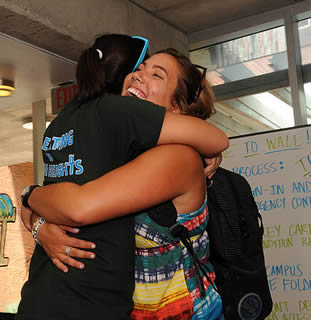 The state requires you to receive training from a state-approved CNA training course. Training courses that are approved by the California Department of Public Health will make you eligible to apply for the certification exam as well as provide you with the knowledge and skills you will need to meet the needs of each patient. According to both federal and state laws, you must be certified in order to work in a CDPH-approved nursing facility.
Nurse aide training involves 150 hours of lectures and clinical practice. Students will be placed under the care of registered nurses with backgrounds in teaching adults. Training courses are required to cover 16 modules that will teach students about concepts like infection control, mental health, human anatomy, medical terminology, aging process, nutrition, and many more.
If you completed a similar training program such as a nursing education program, you will no longer be required to complete a CNA course in order to become eligible for the certification exam. Before submitting the requirements to the Regional Testing Center, please contact the CDPH first at (916) 327-2445.
The certification exams in California are conducted with the help of Pearson VUE. It consists of a 70-item multiple-choice written/oral exam and a skills evaluation on a few selected nursing procedures that were taught during training.
If you are a certified nursing aide from another state and wish to work in California, you will no longer be required to take a certification exam to do so. All you have to do is to apply for reciprocity. To be eligible you must have a current or active certification and a clean record. You will be required to undergo the criminal background checks that will be done in both federal and state.
CNA certifications in this state are only valid for 24 months. Certified nursing aides must renew their certification before it expires. A notice is sent out along with the renewal forms (http://www.asisvcs.com/publications/pdf/070512.pdf) at least 4 months before your certification's expiration.
To avoid any problems when you renew, please inform the ATCS if you change your name or address by sending them a completed Request for Name/Address Change form (http://www.cdph.ca.gov/pubsforms/forms/CtrldForms/cdph0929.pdf). For name changes, please include proof of legal name change such as a marriage certificate or a divorce certificate.
This city can be found in the southeastern part of Los Angeles County. It is also a few miles southeast of downtown Los Angeles. The port of Long Beach is also just a few miles from here. According to the latest census, they have a total population over 62,942 people. The total area of the city is approximately 8.882 sq miles. It has a population density of 7,086.5/sq miles. Other nearby places include Motebello, Commerce, Santa Fe Springs, Whittier, and Downey.
Examples of health care providers that you can find within the city boundaries include Care Medical, Midtown Disability Evaluation Medical Group, Southern California Family Medical Center, Pico Rivera Community Medical Clinic, Pico Rivera Womens & Childrens Health Center, Alta Med Medical Group, and Nada Health Center La Farmacia Natura. photo attribution: tulanesally