All CNA training centers open for enrollment in Redlands, California are found here. You can find detailed information on how to become a certified nursing assistant below. This list also includes contact numbers for you to call.
Colton-Redlands-Yucaipa R.O.P.
1214 Indiana Court
Redlands, CA 92374
(909) 793-3115
Website: http://www.cryrop.org/pages/cryrop
[Afternoon and night classes are available]
A.b.c. Educators nursing school
101 East Redlands Blvd., #247
Redlands, CA 92374
(909) 792-3594
Website: http://abceducators.com/
Redlands Adult School
Mailing Address: P.O. BOX 3008 Redlands, CA 92373
820 W. Stuart Ave Redlands, CA 92374
(909) 748-6930
Website: http://www.redlandsadultschool.org/
One of the best ways to enter the field of medicine is to become a nursing assistant. Nursing assistants are entry-level professionals. Compared to other careers, the process of becoming one is much quicker and a lot more affordable.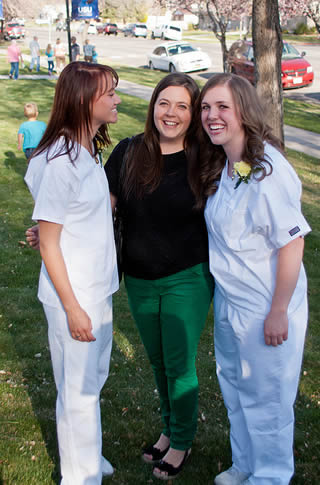 Step 1: Receiving Proper Training
To be a competent nursing assistant, you must learn all the necessary skills and training. There are plenty of routes that you can take, which will still lead you in becoming a nursing assistant. You can complete a CNA training program, a Nursing education program, or acquire military training as a medic.
Among the given examples, training in a CNA program is the quickest. Depending on the program you choose, you can become a nursing assistant within 6 months. Approved programs in California offer a minimum of 150 hours of training. These hours are divided into 50 hours of lectures and 100 hours of supervised clinical practice.
Step 2: Establishing Eligibility for the NNAAP Exam
Completing a state-approved program is part of the requirements to become eligible to apply for the NNAAP exam. To finalize your eligibility, you must provide a completed Initial Application form (http://www.asisvcs.com/publications/pdf/070503.pdf) along with a copy of your completed Request for Live Scan Services to the Aide and Technician Certification Section at:
California Department of Public Health
Licensing & Certification Program
Aide and Technician Certification Section
MS 3301
P.O. Box 997416
Sacramento, California 95899-7416
Step 3: Applying for the NNAAP Exam
The NNAAP exams in California are conducted with the assistance of Pearson VUE at Regional Testing Center. All application forms (http://www.asisvcs.com/publications/pdf/070508.pdf) must be sent to the Regional Testing Center in your area. Application forms must be sent along with the payment of $90 in the form of money orders, cashier's checks, or company checks. Incomplete applications will not be processed.
Step 4: Taking the National Nurse Aide Assessment Program Exam
The NNAAP exam is the final step in becoming a nursing assistant. According to the law, you can only work in a state-certified facility if you are certified. The NNAAP exam consists of a written (oral) knowledge test and a clinical skills test. If you are able to pass both parts, then you will get your certification.
The results of the exam are normally released on the same day. If you pass, you can expect your CNA certificate to arrive at your mailing address within 10 days. If it does not reach you within 30 days after passing, please call the ATCS at (916) 327-2445.
CNAs that came from other states are very much welcome to work here. If they wish to work, they must first apply for reciprocity. When they apply, the most important thing to have is an active license status. They must also have clean records to pass the federal and the state background checks.
Redlands is a city with a population of 68,747. It is part of the San Bernardino County and is just a few miles east of downtown San Bernardino. This place has a total area of 36.427 sq miles with a population density of 1,887.3/sq miles.
Health centers that you can find within the city include LLUMC Behavioral Medicine Center, Beaver Medical Group, Lasala Salvador MD Medical Inc., Mental Health Systems Inc., Mental Health Programs, Center for Surgical and Specialty Care, Community Surgical Service, Redlands Community Hospital, and Cornerstone Behavioral Health Group. photo attribution: kkleinrn