In the town of Los Alamitos, California you can find the certified nurse aide training that is listed on this page. The programs shown meet state standards for hourly instruction and curriculum and will provide access to license testing once completed. Call the school to get further information about enrollment procedures.
[The CNA Classes in Los Alamitos, CA all unavailable at the moment.]
Working as a nursing aide means that you will be working under the supervision of licensed nurses and members of the medical team. You will be working closely with the patients, providing nursing care and assisting them with their daily activities while still promoting their independence.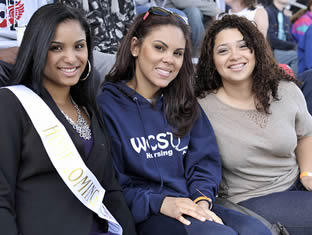 All aspirants are required to attend and complete a state-approved training program. After completing their training, they will then have to prove their competence by passing the National Nurse Aide Assessment Program Examination or the NNAAP exam. Only those who pass all the parts of the NNAAP exam will be certified and will be allowed to work in a nursing facility approved by the CDPH.
CNA training in this state requires a total of 150 hours. The hours are divided into lectures and clinical training in a nursing home. Students will learn about different concepts such as body mechanics, Biology and Human Anatomy, vital signs, nutrition, infection control, and many more.
All students must undergo a strict background check along with fingerprinting before the start of the clinical rotation. No student is allowed to handle patients without undergoing the background check. The checks will be done through the Live Scan Service, which will be paid for by the training facility. A copy of the completed Request for Live Scan Services of each student must be sent to the ATCS.
The NNAAP exam is conducted by Pearson VUE.  The exam consists of a 70-item multiple-choice knowledge test and a skills evaluation of some of the nursing procedures that were taught during training. Each candidate is only given 3 attempts to pass. The attempts must be made within 2 years of completing training.
If you are a registered nurse, licensed practical nurse, military-trained medic, or a nurse from another country and wish to start a career as a nursing aide, please contact the CDPH at (916) 327-2445 to determine if you are eligible to apply for the NNAAP exams.
Nursing aides who are listed in other states can also work in California by applying for reciprocity. Applicants must have a current certification and a good standing with the state they come from. Reciprocity applicants are also required to undergo and pass the federal and state background checks with fingerprinting.
Los Alamitos can be found in Orange County. The city's name is a Spanish word that means "The Little Cottonwoods". According to last year's census, they now have a total population of 11,449 people. This city is very much along Rossmoor. The city has a total area of 4.116 sq miles.
The Los Alamitos Medical Center is the biggest employer in the city. Also included among the top employers are Alamitos West Health Care Center and Pharmacy Advantage. Other notable health care providers in the city include HealthCare Partners Medical Group, Alamitos-West Health Care Center, Newhope Medical Clinic, Tova Company, Melikian Robert DR, and Maria's Home Companion Services. photo attribution: westconn