Applicants who desire to become certified as a nursing assistant can find the latest training being offered in Corcoran, California shown to you below. Included on this page are all the instruction recommend by the state that is being offered as of the moment. For more information about the requirements of becoming a nurses aide, taking the CNA certification exam, or class schedules, just call the number provided.
Corcoran District Hospital
1310 Hanna Avenue,
Corcoran, California 93212
(209) 992-5051
The job opportunities in healthcare are constantly on the rise. This is why a lot of people are now looking for ways to start a career in this field. If you are one of these people, you should consider becoming a nursing aide.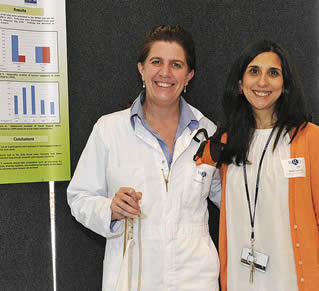 Nursing aides help nurses take care of patients by providing nursing and nursing-related care. The care that they perform will depend on which tasks are delegated by the nurses. These often involve vital signs taking and assisting in daily activities such as bathing, dressing, exercising, toileting, ambulating, and many more. To work as one in California you must be certified by the Aide and Technician Certification Section of the L&C Program.  To get certified, you must challenge the CNA certification exam.
Before you can challenge the exam, you must first complete a state-approved NATP. The state's Department of Public Health is responsible for certifying and monitoring these programs. You will spend at least 150 hours in an approved program. Their curriculum are divided into 50 hours of theories and 100 hours of supervised clinical training. You will learn different concepts such as infection control, mental health, communication skills, basic and personal care, safety and emergency procedures, and rights and independence of the patients.
Once you are done, you can then proceed to apply for the exams. The certification exam is divided into a 70 item multiple-choice written test and a practical skills evaluation. The written test also has an oral version for nursing aide candidates who have some trouble in reading English. To get certified, candidates are required to pass all the tests.
If you want to get ahead of the rest, you can also enroll in a home health aide training program. The 40-hour HHA training programs are reserved for those who are enrolled in an NATP. These programs act as supplemental training to the lessons offered in NATPs.
According to the law, only certified nursing aides are allowed to work in certified nursing facilities. To keep your CNA certificate active, you will need to renew it every 2 years. HHA certificates on the other hand are valid for 4 years. No CNA/HHA is allowed to work with an expired certificate.
This is a city that is part of Kings County. You can reach this city if you go southeast of Hanford. It is also part of the Hanford–Corcoran, Metropolitan Statistical Area. As of last year's census they now have a total population of 24,813 people. It has a total area of 7.467 sq miles and a population density of 3,323/sq miles.
Examples of health care centers that you can see in the area include Kings County – Health Clinic (559) 992-2601, Kingsview Counseling (559) 992-2833, Adventist Health Community Care (559) 992-2800, and Mental Health Service (559) 992-2111. photo attribution: westconn