CNA Classes in Seal Beach, California are shown to you on this page. Included in the page are all the recent nursing assistant classes and programs that you can currently enroll in. For more information about nurses aide certification requirements, exam testing, tuition fees, or class schedules, contact the number provided.
Country Villa Seal Beach Healthcare
3000 Beverly Manor Road,
Seal Beach, California 90740
(562) 598-2477
One of the best ways to get a job in the field of health is to become a nursing aide. The demand for CNAs in California is continuously on the rise. Experts believe that this increase will continue until the end of the decade. A nursing aide works in various health care facilities like nursing homes and hospitals while under the supervision of a licensed nurse.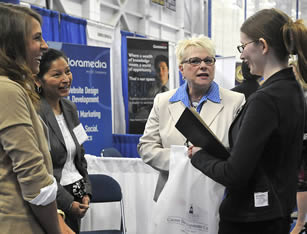 Before you can work as one, you must first receive the proper training by enrolling in a certified NATP. These programs are approved and monitored by the CA Department of Public Health to make sure that their students receive quality education and training. Their curriculum consists of at least 150 hours of training. These hours are divided into lectures and practical training under the care of a qualified CNA instructor. You will learn different nursing concepts like infection control, aging process, disease process, mental health, communication techniques, safety and emergency procedures, and many more. It can take 4-6 months to complete a program, depending on which NATP you enrolled in.
Once you are done, your next move is to apply for the National Nurse Aide Assessment Program examination. By passing all the tests, your name will be entered into the state's Nurse Aide Registry. You will also receive your certification, which is a requirement to work in a certified nursing facility as a CNA. The exams consist of a written/oral exam and a practical skills test. Both of the exams are taken on the same day.
If you pass both tests, you can expect your certification to arrive through the mail within 10 business days after you pass. If you do not receive it after 30 days, please contact the Aide and Technician Certification Section at (916) 327-2445 or email them at cna@cdph.ca.gov.
It will be your responsibility to renew your certification every 2 years to keep your eligibility to work as a nursing aide. To avoid any problems with your renewal, please inform the Registry if you changed your name or address. You must inform them within 60 days of this change. You can submit a Change of Name or Address Form (http://www.cdph.ca.gov/pubsforms/forms/CtrldForms/cdph0929.pdf). For a small fee, you can also ask for a new certificate with your new information on it.
To be eligible for renewal, you must provide proof of employment as well as proof that you did at 48 hours of in-service/CE. For your work to be qualified, it must have been done at an approved nursing facility while under the supervision of a registered nurse and must have reached at least 8 hours. For more information, please follow this link: http://www.asisvcs.com/publications/pdf/070512.pdf.
Seal Beach is a city that is part of Orange County. According to the latest census, their population is now over 24,168. You can find this city in the western most corner of the county. It is bordered by Los Angeles County and cities like Long Beach and Garden Grove. It has a total area of 13.040 sq miles and a population density of 1,853.3/sq miles. It was previously known as "Anaheim Landing".
Siemens Medical Solutions is one of the top employers in the city which has over 200 employees. Other notable health care providers in the city include Erik A. Edler, MFT, Seal Beach Family Medical Group, Seal Beach Urgent Care, Leisure World Medical Clinic, Easy Med Online, Country Villa, and STD Test Express. photo attribution: westconn