The CNA schools offering enrollment in programs in Alameda, California are shown to you on this page. Included on the page are only state approved courses that meet the standards of the nursing registry. Some of the facilities also offer training in other health care certifications.
Alameda Care Center
430 Willow Street
Alameda, California 94501
(510) 523-8857
Crown Bay Nursing and Rehabilitation Center
508 Westline Drive
Alameda, CA 94501
(510) 521-5765
Marina Garden Nursing Center
3201 Fernside Blvd
Alameda, California 94501
(510) 523-2363
South Shore Convalescent Hospital
625 Willow Street
Alameda, CA 94501
(510) 523-3772
If you want to be a nursing aide in California, you must be registered in the state's Nurse Aide Registry. One of the ways to do this is to challenge the National Nurse Aide Assessment Program or NNAAP. This exam consists of two parts – a written/oral knowledge test and a skills evaluation exam. You will need to pass both of the exams to get listed into the NAR. Once you are there you will be certified and be allowed to work in different health care facilities in the state as a CNA.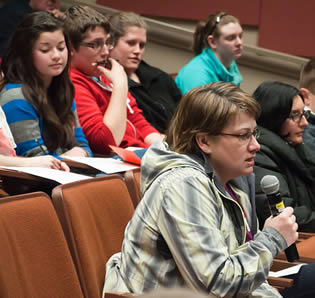 To be eligible to apply for the exam, you must first successfully complete a training program that is approved by the state's Department of Public Health. Once you complete your training, you will have a maximum of 2 years to pass all the tests. If you fail to take or pass the exam within this time, you will have to start all over and complete another training program before you can apply again.  Each candidate is also given 3 attempts to pass. If you fail in one part, you will have to reapply and retake the test you failed.
There are also other routes that you can take that will make you eligible to take the state's NNAAP. You can get military education or learn the Fundamentals of Nursing as a nursing student or graduate. To determine if your education and training qualifies, please contact the California Department of Public Health at 916-327-2445.
The Aide and Technician Certification Section of the L&C is responsible for certifying nursing aides in this state. Once your name is entered into the NAR, you will receive your certificate within a few days (if there are no problems). This certificate is made of a special stock paper that has several security features. Employers however are still required to verify the certification of each of their applicants before hiring them by going to online at http://www.apps.cdph.ca.gov/cvl/SearchPage.aspx or by calling the Registry.
A CNA certificate is only valid for 2 years. It is the responsibility of the holder to renew his certification before it expires. Every nursing aide is required to work for at least 8 hours during his certification period. As a nursing aide, you will also be required to obtain 48 hours of In-Service Training or Continuing Education. Twelve of the 48 hours must be done within each year. When you renew your certification you must present this form (http://www.cdph.ca.gov/pubsforms/forms/CtrldForms/CDPH283a.pdf) along with the other forms. The CA Department of Public Health can be reached for more information about current qualifications needed by calling them at (916) 327-2445.
Alameda is a city that is part of Alameda County, California. You can find this city on Alameda Island and Bay Farm Island. According to last year's census, they have a total population of 73,812. Alameda is considered as a charter city. It has a total area of 22.960 sq miles where a greater part of it is water. Its population density is 6,956.2/sq miles.
The Alameda Hospital is considered the fourth largest employer in the city. It has over 600 employees. Other health care centers that you can find in the city include Ameri -cal (510) 523-7000, and STD Test Express (510) 402-5807. photo attribution: ufv