CNA Classes in Oxnard, California are shown to you on this page. If you want to know more on how to become a certified nursing assistant, get class schedules, or nurses aide training requirements, please contact the number provided.
Oxnard Adult School – Camarillo Vocational Center
1101 West Second Street
Oxnard, CA 93030
(805) 385-2578
Ventura Training Institute
620 South D Street
Oxnard, CA 93030
(805) 901-4776
[multiple Classes Available]
Working as a nursing assistant can be very rewarding. This job is best suited for individuals who genuinely want to help other people. Nursing assistants provide nursing care to patients while under the supervision of registered nurses.  They are currently one of the most in demand health care providers today.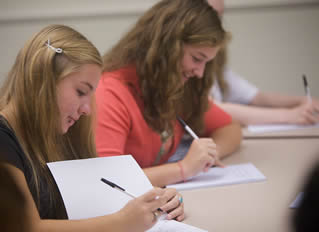 Since nursing assistants work closely with people with different needs, it is important that you should know how to properly meet those needs. That is why the first step in becoming a nursing assistant is to look for a suitable CNA training program. CNA training programs in California take 150 hours to complete. Students will spend their training hours in both the classroom and in the clinical area.  While in the clinical area, they are placed under the care of a qualified CNA instructor and are not allowed to perform any task that has not yet been taught in the classroom.
CNA instructors are registered nurses with at least 2 years of nursing experiences. One of those years was spent working in a long-term care facility. Six months prior to starting work as an instructor, the nurse completed 24 hours of continuing education on planning, implementing, and evaluating nursing education programs.
The state requires all student nursing assistants to undergo the national background check for criminal records. This check is done before the students go to the clinical area. No student is allowed to handle any patients without undergoing and passing both the federal and state background checks.
Upon completing a training program, your next step is to apply for the National Nurse Aide Assessment Program examination. The exam consists of a written/oral knowledge test and a skills evaluation exam. Candidates must pass both parts to get certified by the state's Aide and Technician Certification Section. The ATCS will send you your CNA certificate within 10 days after passing. The certificate will show proof that you are a competent nursing assistant.
CNA certifications are valid for only 24 months. You will need to renew it every 2 years to keep your eligibility to work as a certified nursing assistant. According to the law, only CNAs are allowed to work in a CDPH-approved nursing home. To be eligible for renewal, you must work for at least 8 hours while under the supervision of a registered nurse as well as complete 48 hours of continuing education/in-service training.
With a population of 197,899 and a total area of 39.208 sq miles, Oxnard is the 113th largest city in the entire United States. It is also the 19th largest in state of California and the largest in Venture County. Oxnard is also the most populous city in the Oxnard-Thousand Oaks-Ventura metropolitan area.
The St. John's Regional Medical Center is considered the largest employer in the city. It has almost 2,000 employees working under them. Other notable health care centers in the city include Co Ventura, Regal Medical Group, STD Test Express, Spanish Hills Medical Group Alcocer Victor H MD, and Hf Healthcare. photo attribution: departmentofed